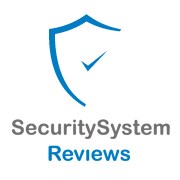 In the event of a car breakdown these tips will keep drivers and their passengers safe.
San Jose, California (PRWEB) October 31, 2013
Most people realize the importance of home security, but perhaps not how important it also is to be safe and secure when driving. One of the biggest threats to safety can occur if a driver's car breaks down on a roadway. SecuritySystemReviews.com, a site providing the best in home security systems reviews, warns drivers to be aware of the steps that should be taken in the event of a car breakdown. SecuritySystemReviews.com is a site that helps consumers compare home security systems throughout the country, including California security systems.
The following are tips that can be followed in the unfortunate event that a car breakdown occurs while a driver is on the road:
1. If a driver's engine dies while on the highway, it's important to stay in the car. Attempting to cross a highway on foot is one of the most dangerous things a driver can do.
2. Contact emergency officials immediately, whether that be the local police or a roadside assistance company.
3. For drivers who are attempting to complete their own repairs, it's important to never work on a vehicle from the side exposed to traffic.
4. Use emergency blinkers if the car trouble occurs during the daylight hours. If car trouble occurs at night, blinkers can give the illusion a car is still moving, causing an accident—instead, turn on interior lights.
5. Place warning lights or reflective markers around the vehicle, if they're available.
6. Stay with the car until help arrives. Many roadside assistance companies won't do anything with a car if the driver isn't present upon the company's arrival.
7. While waiting for help, drivers should stay in the car, with windows up and doors locked. If someone approaches offering help, it's best to roll down the car's window just slightly, and say help is on the way. If possible, don't accept help from strangers.
8. After breaking down on the side of the road, drivers shouldn't attempt their own repairs if they don't know what they're doing. This can exacerbate the problem. It's also risky to try and complete any work on a vehicle from the side of the road, because more than 4,000 pedestrians are killed in the U.S. each year.
About SecuritySystemReviews.com
SecuritySystemReviews.com is a resource for consumers searching for the perfect security system company. The site provides reviews of the best security companies throughout the country, on a state by state basis. For example, residents searching for Michigan security systems can easily access information using the company's website. Additionally, SecuritySystemReviews.com offers valuable tips and coupons for homeowners.