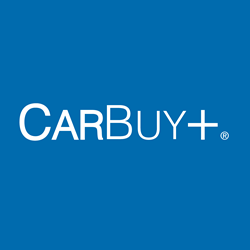 Car Buy Plus sells acquired vehicles at their auction; so, since the entire process is in-house they are able to offer customers top dollar for their car.
Atlanta, GA (PRWEB) February 28, 2015
CarBuyPlus, a new business in Georgia, is now offering the most secure and convenient method for car owners to sell their cars. Car Buy Plus provides a quick, easy way to sell cars, trucks, or vans with no delays, hassles, or liabilities.
The Atlanta-based company operates at three locations where clients can bring their vehicles and receive instant cash offers. Car Buy Plus has launched a website enabling users to fill out a brief questionnaire online and then receive an offer for their vehicle within 24 hours, with no obligations. In addition, car sellers can schedule, at their convenience, a Car Buy Plus representative to come inspect their vehicles – at home or at work – and make immediate cash offers. There is no cost to the client – Car Buy Plus does all the work.
Car Buy Plus eliminates the inconveniences and difficulties that often occur when an individual is selling a vehicle. Posting a car online or placing an ad in a trade magazine usually requires a fee and yields many dead-end phone calls. Also, the sellers must endure multiple visits from potential buyers who want to test-drive the vehicles. It's extremely time-consuming and can be a frustrating experience.
Car Buy Plus streamlines the car-selling process and offers sellers top prices for their vehicles. The experienced, licensed appraisers at Car Buy Plus consider all factors when appraising a vehicle: the year, make, model, condition, market demand, and mileage, putting together the best offer for the vehicle.
Car Buy Plus hires only experienced, certified inspectors, so sellers can be confident that they are receiving the best price for their used vehicles. The knowledgeable and friendly staff at Car Buy Plus will guide customers through the entire process of selling their cars. The company offers quick payment, and will buy any type of vehicle – and in any condition.
"We sell our acquired vehicles at our own auction," says Tony Rached, Managing Principal. "Since the entire process is in-house we are able to offer our customers top dollar for their car," he adds.
Car Buy Plus is not a car dealership, there is absolutely no pressure to buy from them.
Car Buy Plus values the privacy of their customers. They will not sell customers' personal information to others. It's a secure method for consumers to sell their vehicles, while avoiding dealerships that can sometimes be misleading or even deceptive.
Customers can rest assured that Car Buy Plus is a secure, easy way to sell their automobiles. Car owners considering selling their vehicles can contact Car Buy Plus at (678) 200-9069 or visit http://www.carbuyplus.com for more information.