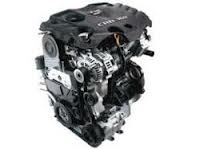 The Ford, Chevy and Dodge inventory now announced can be researched using the company website.
Bristol, VA (PRWEB) July 05, 2013
Auto engines remain the lifeblood of every vehicle and require precision engineering to extend the usage life cycle. Engine recycling is a process gaining ground in the automotive industry and one company is now expanding its engines types for sale. The http://www.carenginesforsale.com company is a leading car engine rebuilding company now including Ford, Chevy and Dodge motors inside its inventory of rebuilt engines for sale.
These changes are based on consumer demand and include most vintage and current units that are requested by consumers. The national groups of buyers currently depending on this company to provide replacement engines includes owners of vehicles, junkyards and mechanics searching for quality units.
This company employs a dedicated team of acquisition specialists who work closely to find motors that are free of exterior wear or internal problems before recycling efforts are put forth.
"A rebuilt engine can extend engine life past its OEM expectancy," said a mechanic from the CarEnginesforSale.com company. The process of removing parts that have deteriorated from excessive wear or natural breakdown is one step used in the recycling process.
Testing equipment and tools are now part of industry standard measures to restore used engines to a condition that can be compared with newly built units. The Ford, Chevy and Dodge inventory now announced can be researched using the company website.
"We add detail pages online for engines we restore," added the mechanic. Because research can be limited using the Internet or offline strategies, information about mileage and warranty are two common pieces of data that consumers can have trouble locating on standard websites. The detail pages that are now published online for each inventory type includes relevant engine data that can be useful when estimating the replacement value of a rebuilt motor.
The reconditioned car engines now stocked for most U.S. automaker brands are included in a recent price reduction established by the Car Engines for Sale Co. online. The reconditioning efforts of this company combined with better testing measures have helped to generate a lower price point for engines compared with auction companies or classified engine listings consumers could find online.
About CarEnginesforSale.com
The CarEnginesforSale.com company rebuilds automotive engines sold exclusively to consumers and trade industry clients in the auto industry. This company is an established seller for recycled engines from domestic automakers. Automaker brands of Ford, Chevy, GMC, Plymouth, Chrysler, Jeep, Dodge and some foreign companies are included in the company inventory for sale. The CarEnginesforSale.com company employs mechanics who use industry standard equipment and instruments to produce OEM quality replications of top engines for placement into cars, trucks and commercial vehicles. Online price discovery methods are now included for research before orders are placed on the company website.