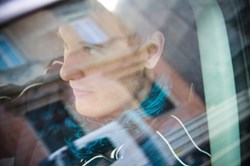 Auto warranties can be the last line of defense for a person using a high mileage vehicle to be protected from expensive engine or transmission failures.
Boston, Massachusetts (PRWEB) October 11, 2013
Warranty programs for used vehicles are offered by some companies to protect against sudden failure from OEM parts installed. The Auto Pros company is now helping vehicle owners to find car extended warranty policies online through its new tool at http://autoprosusa.com/auto-warranty. This tool is offered as an easy method of comparing company prices and policy details online.
All providers currently offering the rates data that is accessible by vehicle owners through the new database system are a combination of national, regional or local insurers providing used vehicle warranty plans. These companies are located inside the database regularly as new companies are evaluated prior to insertion.
The Auto Pros search finder system now accessible provides a way that auto owners can submit minimal information for obtaining accurate price quotes. Most companies require one or more pages of documentation about vehicle histories and personal financial information before a quotation is delivered.
This new system allows the direct input of vehicle information and a contact email address to receive quotes and bypasses the personal information submission.
"Auto warranties can be the last line of defense for a person using a high mileage vehicle to be protected from expensive engine or transmission failures," a source from the Auto Pros USA company said.
Engine and transmission damage can be an expensive repair for a person without a form of repair protection offered by a warranty. The diagnostic costs and repair costs are usually separate when a vehicle owner contacts a qualified repair facility to obtain a quote for service.
The quotes for warranties now offered online seek to remove the threat of a major breakdown by offering short and extended term repairs. These easily accessible quotes are part of quarterly upgrades made by the Auto Pros USA company.
"The secure access that our database provides protects any data entered by consumers seeking a quote and connects car owners with trusted companies underwriting policies for repair coverage," the source included.
The warranties database finder that is now offered is a portion of the new tools that are currently accessible using the Auto Pros website. A system for locating the best insurance plans for American or foreign made vehicles is now open for access. This database tool can be used by going to http://autoprosusa.com/insurance.
About AutoProsUSA.com
The AutoProsUSA.com company provides consumers with a rapid way to compare auto insurance prices and warranty programs that are marketed by partner companies online. This company has constructed a database system to launch easy to read data related to auto industry services. The AutoProsUSA.com company provides solutions for customer service using its online contact methods as well as toll-free solutions to assist all customers researching the company website for products and automotive services. Every content update that is provided by this company is checked for accuracy to provide a complete research system for consumers.