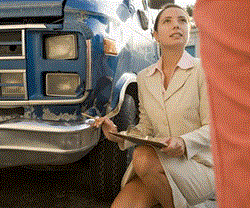 Student drivers who have not reached age 25 can often pay higher rates to insurance companies regardless of the type of policy
Boston, MA (PRWEB) December 21, 2013
Students at the college age level could pay higher premiums for insurance coverage based on national averages. The Auto Pros company now allows research for auto insurance for college students by school zip code online at http://autoprosusa.com/insurance.
Research is now available using this matching system to help prepare students for the price of a policy without contacting companies by telephone. The school zip code information that is entered when a student uses the research system online is able to match providers in a certain radius providing discounts.
This change to the Auto Pros locator tool for insurance policies online is expected to increase usage of the system through next year. Students who are entering college for the first time in or out of state can perform rates shopping functions using the modified tools now available.
"Student drivers who have not reached age 25 can often pay higher rates to insurance companies regardless of the type of policy," said a source from the Auto Pros company.
One benefit that any student using the research tool online can receive is the immediate comparison feature with companies in a regional area. Instead of viewing one or two company rates, an entire list of providers based on the geographic zip code used is returned to any student for immediate price review.
"Calling insurance agencies by telephone can be a tedious task that not all drivers have time to complete when shopping for insurance," the source added.
The Auto Pros company research tool that is now accessible to student drivers is also available for adult drivers. The different policies for liability, broad form, SR22 and full coverage that are viewable online are meant to simplify research by drivers.
Any owner of a vehicle interested in researching available warranty plans from statewide agencies can use the locator tool at http://www.autoprosusa.com/auto-warranty online. Use of this tool can help discover affordable insurance policies for vehicle repairs.
About AutoProsUSA.com
The AutoProsUSA.com company is now generating information online that pertains to insurance quotations and other useful automotive solutions for vehicle owners. This company has built a set of tools that are available openly online for any person to use. The AutoProsUSA.com company provides quotes for all services that are fulfilled by third party partners that exist inside the national network. The company customer support services are handled exclusively online and by local telephone number systems. New solutions to find other essential vehicle maintenance services are expected to be included during the coming year.