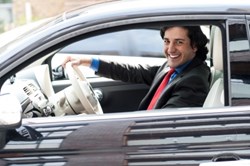 What our system provides that standard systems do not is complete anonymity and privacy during the research process to locate insurance companies offered on a statewide basis
Boston, MA (PRWEB) December 09, 2013
North American vehicle owners typically rely upon the telephone quotation method for comparing company insurance products. The Auto Pros company now features more car insurance companies inside of its insurer quotes system that is posted online at http://www.autoprosusa.com/insurance. This system is now generating real time policy quotes for the public.
The installation of this publicly accessible research system is now complete in the system is active for drivers to use in any part of the U.S. Because no data is collected when using this system, motor vehicle owners do not have to input contact information during the quotes review process.
The Auto Pros programmed system online features a method for directly contacting insurance companies after quotes are reviewed and compared with other companies. Because every search for insurance returns multiple companies, a driver can easily review pricing or policy information to assist with making insurance purchase decisions.
"What our system provides that standard systems do not is complete anonymity and privacy during the research process to locate insurance companies offered on a statewide basis," an insurance researcher at the AutoProsUSA.com company said.
The updated car insurance providers now searchable using the finder system accept the entry of a zip code to help with the matching process for any type of policy. The zip codes are now helpful in preparing a more accurate quote due to the instant matching with crime data and other information that can affect the actual cost of a policy.
"The companies now updated inside the finder system online are licensed companies that range from small to large to offer the most variety for a person concerned with pricing of policies before decisions to purchase are made," the insurance researcher confirmed.
The Auto Pros company systems that are available to public users online include more than a simple way to research insurance companies. The finder installed that connects warranty providers with motor vehicle owners is still actively used by the public at http://www.autoprosusa.com/auto-warranty.
About AutoProsUSA.com
The AutoProsUSA.com company now provides ways to research automobile insurance, warranty programs by United States companies and auto parts listed for sale by secondary companies online. This company currently offers immediate access to its created database systems for public use online. The AutoProsUSA.com company employs research and customer support staff to provide all the options to customers using the company website as a resource center. A toll-free phone system is currently one of the contact methods offered by this company to the general public.