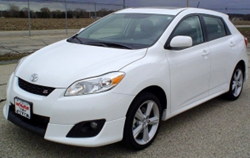 It only takes one accident with a vehicle for some insurers to brand a driver as a higher risk, and these drivers are required to carry a different type of insurance
San Jose, CA (PRWEB) February 06, 2015
The ability to compare different plans offered in the automotive insurance industry was established by the QuotesPros.com company in 2013. Consumers who use the car insurance comparison system this year will be able to find New Year rates for high risk plans at http://quotespros.com/auto-insurance.html.
Because of a recent system change, a more broad list of companies is now accessible through use of the open portal. The brand new rates data that appears to the public when searching for policies is tied to SR22 and different bonded plans that are offered nationally by U.S. insurers.
"It only takes one accident with a vehicle for some insurers to brand a driver as a higher risk, and these drivers are required to carry a different type of insurance," said one Quotes Pros rep.
The better ways to compare data using the QuotesPros.com website have helped to create more search options for the public. Car owners with a direct need for high risk, full coverage, state minimum coverage or collector insurance plans can now use the zip code arranging feature to showcase only providers in their home area.
"We've narrowed down all of the companies in select states to better serve the vehicle owners who depend on our free system to explore coverage rates daily," the rep said.
The Quotes Pros company has also revised its providers of nationwide homeowners insurance plans for property owners. A revised database at http://quotespros.com/homeowners-insurance.html has been activated to generate agencies that are supplying monthly and annual price data.
About QuotesPros.com
The QuotesPros.com company provides a direct connection with insurance companies through its national portal on the web. Adults can freely research the open system in order to determine what the exact monthly costs for coverage will be each year. The QuotesPros.com company now uses zip code information as part of its process to better categorize the national providers that are displayed to adults.