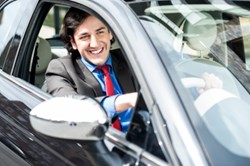 Our system is built to accept rates from large and small companies nationally.
Orlando, Florida (PRWEB) August 23, 2013
Insurance for motor vehicles is a requirement in all 50 states of the United States. Drivers who are able to review policies on a regular basis could find that lower rates are possible. The AutoProsUSA.com company has launched its car insurance estimates tool at http://autoprosusa.com/insurance online to help drivers with these reviews.
"Our system is built to accept rates from large and small companies nationally," said an insurance reviewer at the Auto Pros USA company.
This new system gathers hundreds of rates that are sourced through broker companies and reveals these to drivers on demand.
The programmed database that is featured on the AutoProsUSA.com website is one of many that has been added since the start of this year.
A junkyard parts database was launched in February of this year to supply information about used and aftermarket parts to parts buyers.
"We've moved into the insurance and auto warranty industries to help bring information to our thousands of website visitors daily," the insurance reviewer added. These databases require no special username or password to enter and are offered free of charge online.
Because each insurance rate that is generated is accurate, a person purchasing a new policy or trying to upgrade an existing policy is expected to benefit the most from this technology. Each rate is part of published and unpublished information that brokers acquire through various industry sources.
Consumers who are not currently interested in reviewing insurance rates could benefit from accessing the used automotive warranty or auto parts databases that are featured on the company website. These are accessible 24 hours a day and company staff is available through feedback forms online or toll-free phone calls at 1-888-230-1731.
About AutoProsUSA.com
The AutoProsUSA.com company has constructed its consumer resources for auto parts and related services online. This company handles thousands of consumer visits daily to its website as well as calls to its customer service center. The AutoProsUSA.com company experts frequently review and make changes to policies that affect all buyers using the resources launched online by this company. Policies for limited warranties and shipment incentives are in place to benefit each visitor of the company website. Automotive sales, warranty sales and insurance quotes have expanded company revenues this year.