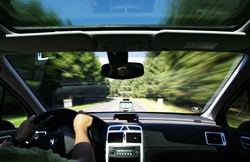 Any driver can use our system to view rates to cut out the traditional process of calling insurers by phone to learn about pricing or policy information
Las Vegas, Nevada (PRWEB) October 10, 2013
Owners of used vehicles can typically pay more for repairs and other maintenance services due to the higher frequency of breakdown that exists. The Auto Pros company has now created a publicly accessible database of car insurance prices for used cars at http://autoprosusa.com/insurance. This database is provided for car owners in 49 states to use to find affordable insurance coverage.
The types of insurers that are included in the public database offer more than one policy type to drivers. A person with a history of accidents or collisions could find the SR22 bond insurance premiums at a discount using this new system. The providers that are offering the quotes content now generated are mixtures of insurers and brokers of rates in the auto industry.
The Auto Pros company has developed this research system as a way to assist the current customers using its resource online to find use automobile parts and other components for reduced prices. The general public now has access to the insurance rates information that is now offered as a way to help more drivers compare policy costs easier online.
"Any driver can use our system to view rates to cut out the traditional process of calling insurers by phone to learn about pricing or policy information," a source from the Auto Pros company said.
A different type of consumer inputted information is now used to activate the quotes generation feature of this new database system. The old way of entering information that was used to generate future mailings for marketed services by insurance companies has been upgraded to exclude personal information submission. The Auto Pros company now uses a zip code system to match drivers to affordable policies.
"The secure nature of this system gives immediate access to rates, policy details and direct insurance company information that would usually require a phone call to receive," the source added.
The Auto Pros company has developed its database programs to help with needed auto services this year. The secondary market parts sellers database that was added in January 2013 is now linking hundreds of different companies with consumers seeking used and aftermarket parts for sale online.
A new automotive warranty plans system was added last month on a trial basis to introduce warranty companies offering coverage for used or new vehicles at http://www.autoprosusa.com/auto-warranty.
About AutoProsUSA.com
The AutoProsUSA.com company has updated its service offerings online to provide instant ways that any vehicle owner can receive quotes for insurance, warranty plans, used auto parts and other services that are used for vehicle maintenance online. The AutoProsUSA.com website has been programmed to be a simple to use tool designed to remove the traditional research processes that consumers use when replacing, upgrading or maintaining vehicles. The company staff is accessible daily through a mixture of online tools and customer service numbers to present all pricing and access to inventory details to assist consumers making purchasing decisions.