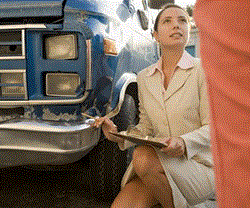 Liability policies can generally be among the most affordable policies for drivers although pricing always fluctuates between companies
Phoenix, AZ (PRWEB) January 04, 2014
The first part of every new year is common for American drivers to make a change to insurance policies or providers. The Auto Pros company is now featuring liability insurance inside of its car insurance rate quotes system for drivers to view at http://www.autoprosusa.com/insurance.
This change to the public system online is enabling more drivers to find less expensive policies for the new year. A standard insurance policy often referred to as liability is one of the most commonly purchased in the insurance industry. These plans are equally sought after by used and new car owners to help reduce the price of insurance protection.
The rate quotes now offered online for these policies are prepared by top agencies in the insurance industry. The different range of insurers also includes local agencies able to provide quotations for standard policies for insurance online. This change is used to widen the price range for drivers when viewing plans.
"Liability policies can generally be among the most affordable policies for drivers although pricing always fluctuates between companies," said one source from the AutoProsUSA.com company.
One advantage that drivers researching new rates for the new year have using the quotes system is the privacy offered. Instead of drivers having to answer questions or enter personal contact information, the liability quotes that are available can be extracted using only a zip code.
"The extra privacy that our system now creates for vehicle owners is exclusively designed to allow complete anonymity during the quotes and review process online," the source confirmed.
The Auto Pros company services now added online for drivers to access includes additional research location tools apart from the liability insurer system. A tool to help present automotive warranty plans to used car owners is now established for use online.
This tool at http://www.autoprosusa.com/auto-warranty can be one solution used by vehicle owners to find warranties quotations. All price information and policy data is viewable when utilizing this openly accessible tool online.
About AutoProsUSA.com
The AutoProsUSA.com company supplies automobile insurance rates quotations using a series of tools built for car owners online. This company has connected with hundreds of different agencies in the United States to prepare all of the quotes featured in the service systems online. The AutoProsUSA.com company provides access to the online quotation system to create a faster research method for vehicle owners in the United States. The company support system currently consists of telephone customer service and systems available on the company website.