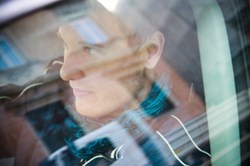 We've taken the hard work out of finding a policy by reviewing companies and applying data that is sent to us from rate brokers who obtain the discounted rates
Memphis, Tennessee (PRWEB) August 29, 2013
Consumers seeking a better resource to find car insurance reviews and additional information from hundreds of companies are now expected to benefit direct from the creation of the finder system online at the Auto Pros USA website. A new tool is available added by this auto retailer to present insurance information without input of personal data at http://autoprosusa.com/insurance.
Reviewing rates for automotive insurance is a common practice by drivers with an existing policy or those searching for a new policy. The rates information that is offered by most insurance companies begins with the rate card data that provides the retail price of standard policy insurance.
Companies now discounting below this rate card information are among the types currently entered into the finder tool from the Auto Pros website.
"We've taken the hard work out of finding a policy by reviewing companies and applying data that is sent to us from rate brokers who obtain the discounted rates," an insurance expert for the Auto Pros USA company confirmed.
A large percentage of the rate information that is supplied by the AutoPros company online through its finder tool is not published by insurance companies due to competition in the industry. Traditional phone call negotiations used to be required to obtain this information.
"Any driver can use our system by inputting their zip code where the vehicle is expected to be used to get an accurate quotation at the click of a button," the expert said.
The introduction of this rate finder tool for automobile insurance is one example of a new series of tools that are currently offered to visitors of the Auto Pros website online. A related auto warranty database was launched earlier this month to provide a similar service for finding extended warranties for used vehicles online.
About AutoProsUSA.com
The AutoProsUSA.com company website features more than one helpful search tool connected to the internal company database that provides information about warranty policies, insurance plans and used automotive parts for sale to the public. The AutoProsUSA.com company team researches and provides helpful content online about auto industry services and products for sale. This company created one of the largest referral networks for auto parts through secondary sources online in 2013 and plans to add additional referral agreements that are currently in the planning stages for roll out next year