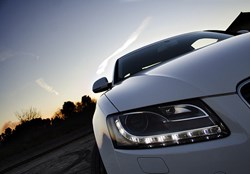 We introduced one of the first online quotes systems setup to distribute insurance earlier this year and have had many requests from car owners seeking lower auto loan rates
Austin, Texas (PRWEB) November 22, 2013
Automobile loans are one method that car buyers use to help with financing for a vehicle. In an effort to combine technology and auto industry professionals, the Car Parts Locator company has introduced its car loan rates tool at http://carpartslocator.com/new-car-loan. This system instantly searches the best finance rates for a new vehicle purchase online.
The record low rates of interest that some lenders are providing can take legwork for the average vehicle buyer to find. Some companies withhold the best rates in exchange for submission of car buyer information. The new finance tool online is cutting out the process of asking for personal data from potential fiancees.
An assortment of different providers has been updated in the current system to present a wider range of access to instant car loan rates. These rates go through a number of updates on a daily basis as financial markets change.
"We introduced one of the first online quotes systems setup to distribute insurance earlier this year and have had many requests from car owners seeking lower auto loan rates," said a rep from the CarPartsLocator.com company.
One advantage that users of the new loan rates system online receive is the direct access to low rates. These rates are extracted from the company system after updates are made from financial institutions or other lenders in the auto industry. The rates that are viewable include prices for foreign vehicles as well as American brands.
"The contributions that we've made to the automotive industry as a whole on a consumer level this year have improved the access that the average person has to a range of different services in the auto industry online," the rep included.
The CarPartsLocator.com company continues to operate as one of the most respected resources online generating used and new parts quotes for parts buyers. The database that was created to help introduce different insurance plans to all consumers can be actively used at http://www.carpartslocator.com/insurance.
About CarPartsLocator.com
The CarPartsLocator.com company offers one of the easiest methods online to research preowned automotive parts or other vehicle related accessories in one central location. The company sales staff are available by national contact numbers to support online and offline buyers. The CarPartsLocator.com company has added different services that consumers can sort through when not purchasing auto parts. The insurance, auto loan and warranty program services provided through U.S. partners are enacted to make purchases easier for these services. Website modifications and other changes are completed by company staff.