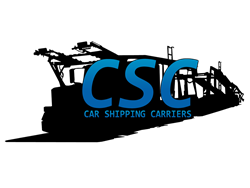 The best time to ship your car down to Florida is right now!
Tampa, FL (PRWEB) March 31, 2015
Car Shipping Carriers is a reliable car shipping company and are informing its customers that the best time to ship their car down to Florida is right now. The months of April and May will have the best car shipping quotes when shipping a car from the nearly any northern state down to Florida. Routes such as these below are insanely cheap right now:

Michigan To Florida
Ohio To Florida
New York To Florida
New Jersey To Florida
Pennsylvania To Florida
Maryland To Florida
Virginia To Florida
Connecticut To Florida
Massachusetts To Florida
The reasoning for this huge price reduction is what the industry calls snowbird season. This is when the people who live in Florida for half the year and up in a northern state for the other half of the year are in need of transport services to head back home up in the north. These people are transporting the vehicles back up north and car haulers heading back down to Florida usually are unable to fill the entire truck with vehicles. It is as high as a 4 to 1 ratio of vehicles traveling north compared to heading down to Florida. These transport companies will take a great price reduction just to fill as many spots on their truck as possible. This route ranges anywhere from $600 - $750 during the other times of the year, but for the people traveling the opposite direction as the snowbirds will have prices from $450 - $550 and sometimes potentially even lower.
The extra $150+ savings means that customers can feel a bit better about transporting the car. It is always nice when a company can be honest and pass along this type of money saving info to its customers. Thinking about what the actual cost of driving the car instead of transport it, when factoring gas, multiple meals during the road trip, hotel for the night, oil change, the cost to transport is actually cheaper during this season.
For helpful tips like these and much more information about the best transport deals head over to http://www.carshippingcarriers.com and check out our blog.