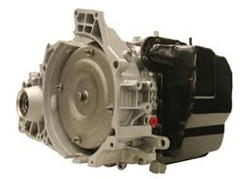 The search system we allow consumers to access online handles all of our price quotations, warranty requests and other information that is secondary to engine purchases
Las Vegas, Nevada (PRWEB) September 18, 2013
Transmission replacements for automobiles can fluctuate in price depending on where consumers purchase the actual gearbox used for installation. The Got Transmissions company is now announcing a car transmission sale for its used units in stock at http://www.gottransmissions.com/blog/used-transmissions-2/cheap-transmissions-sale.
These units are direct replacements for many of the popular brands of vehicles produced by Ford, Chevrolet, Dodge and other automakers. The mixture of transmissions that are included in the sale pricing include the hybrid, mechanical and automatic units that are most often used in modern and vintage vehicles.
The announced sale pricing is made possible due to the recent arrangements with distribution companies. A new series of distribution partners have been selected to provide the complete company inventory that is marketed to the general public.
Special price discounts and cash incentives have been applied to the sale pricing in place to offer better list pricing to consumers purchasing replacement transmissions online.
"The search system consumers receive access to online provides all price quotations, warranty requests and other information that is related to engine purchases," said a customer service manager for the Got Transmissions company.
The recent sale pricing for the transmission units online is one example of a recent policy change put into place for consumers this year. The removal of the shipping fees for each order shipped within North America has impacted all consumers purchasing the Got Transmissions company inventory.
"The combination of our no charge shipments and new sale pricing is expected to expand our clientele this year for the used units that we're offering for sale," the manager confirmed.
A national toll-free telephone number is now in place at 1-866-320-1182 for all customer service requests. The online contact form now equally handles inquiries through the company website.
About GotTransmissions.com
The GotTransmissions.com company retails previously owned transmissions for Chevy, Ford, Dodge, Chrysler, Plymouth, Honda, Toyota and other vehicle brands used in North America. Low pricing is achieved by this company through its partnerships and price reduction programs put in place as company policies are adjusted. The GotTransmissions.com website features a simple to use tool for consumers when researching price, warranty information and exact shipping details prior to placing an order. The used gearboxes in stock are now shipped same day to avoid delays for customer orders.