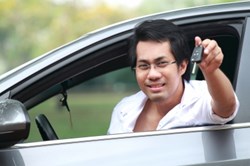 A driver seeking a used vehicle warranty should benefit from our search tools online.
Phoenix, Arizona (PRWEB) September 21, 2013
Warranty comparisons represent common tasks completed by vehicle owners when researching protection policies for used automobiles. A new car warranty comparison tool is now posted online by the Auto Pros company at http://autoprosusa.com/auto-warranty to provide instant comparisons of hundreds of companies.
"A driver seeking a used vehicle warranty should benefit from our search tools online," said a rep for the Auto Pros USA company. The comparison tool now provides a simple way to locate low cost policies and review policy declarations without calling companies by phone.
A standard used car warranty for a vehicle with high engine mileage provides up to a maximum of 180 days of protection.
These warranties can often limit the use and types of repairs that are provided through service companies. The Auto Pros comparison tool now introduces vehicle owners to companies providing warranty extensions.
"The companies searchable through our system offer extended warranties for most repairs without the traditionally higher price of a standard car dealership warranty program," the rep concluded.
A vehicle owner concerned with monthly or annual premium payments could find the information now available online useful.
The search offerings for warranties is a new concept promoted by the Auto Pros USA company this year. A similar database was launched last month for automobile insurance to provide drivers with a quick review of companies in any state in the U.S.
These tools are now part of a consumer awareness campaign to offer access to lowered pricing for essential auto services online. Access is provided for no cost and there are no limitations on the amount of quotations or comparisons that can be conducted online.
About AutoProsUSA.com
The AutoProsUSA.com company is one of the leading online resources for automotive warranty and insurance policy information for drivers in the U.S. This company employs a research team who acquire data through numerous sources that is used for insertion into the new database tools online. The 2012 launch of the AutoProsUSA.com website has opened up opportunities for car owners, mechanics and others with automotive needs to find parts and other information with the click of a button. This company offers its national toll-free number for all customer service inquiries.