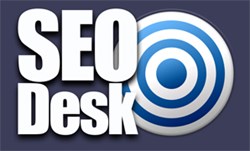 (PRWEB UK) 5 October 2013
Ideal Car Hire, one of London's premier car and van hire firms, are pleased to announce that they are now providing services across more of London. The company, which was established in 2009, has already developed a strong reputation for providing car hire services from the main transport and tourist hubs in the English capital. The positive word of mouth testimonials that have been provided to the company has helped seen a rise in demand for the vans and cars offered the company. In order to meet this rise in demand and to ensure that existing car hire depots operate smoothly, the company has decided to provide more car hire options in the north and east of London.
With London being such a vibrant and busy city, there has always been a high demand for hire cars. It has not always been easy or straightforward for tourists to obtain car hire services away from the main stations or airports, which is where Ideal Car Hire identified a gap in the market. The company now provides a range of car hire services across the capital, which is available to locals and tourists alike. The company offers a range of vehicles in their fleet allowing them to cater for the needs of all of their clients. This is why when it comes to the best car hire Tottenham has ever seen; Ideal Car Hire is the number one choice.
The new services provided by the company include a car hire in Camden service. Camden is recognised as being one of the main tourist hubs in the capital with the markets and the lock area welcoming thousands of people on a daily basis. Camden is an excellent hub for a tourist and the new car hire service in the local area can provide the perfect platform to explore the rest of London and beyond for all tourists.
In addition to a car hire service, Ideal Car Hire provides a van hire service. This is the ideal solution for people looking to move property or who have a number of tasks. Having access to a van for a short period of time can make life considerably easier, which is where the increased number of London options provided by Ideal Car Hire should help to make life easier for London residents and guests.
About Ideal Car Hire:
Ideal Car Hire was formed in London and is regarded as being a sensible option in the van and care hire industries. The company launched with the aim of becoming one of the major car hire providers in the capital of England, and they have achieved this in a short period of time. The company aims to maintain their position through offering great service and affordable pricing options for all of their car and van hire options, across an increasing number of London destinations.