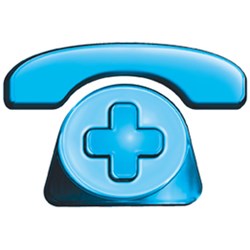 Male drivers are more likely to drive dangerously on rural roads.
London, UK (PRWEB UK) 2 September 2013
A survey commissioned by insurance company Direct Line and road safety charity Brake has revealed some shocking statistics about the differences in male and female driving habits. The survey, published in April this year, is available in full on the Brake website.
Key results of the survey included:
1 in 4 male drivers questioned said that they had risked a head-on collision by overtaking on a blind bend in the past year, as opposed to 1 in 6 women.
More than 4 in 10 men admitted to driving on rural roads at speeds in excess of 60mph, compared with 1 in 4 women.
The latest statistics on the Brake website show that in 2011, 6 out of 10 road deaths in the UK occurred on rural roads, and that 3 in 4 fatalities were male.
So what measures can be taken to reduce the number of deaths and serious injuries on rural roads?
Brake is campaigning to lower the speed limits on these roads, and introduce more 'average' speed cameras to act as a deterrent. They also believe that a policy of road safety awareness in schools would help young people understand the dangers of driving erratically, or at speed.
A spokesperson from leading car accidents claim law firm, the Accident Advice Helpline, spoke of the devastation that dangerous driving can cause,
"These drivers are not only putting their own lives at risk, but also those of anyone who happens to be nearby. Speeding and dangerous overtaking manoeuvres are the cause of many fatal collisions on country roads, and entire families have to bear the consequences."
Drivers often think that because rural roads are quieter, they are safer. In many respects they are actually more dangerous as drivers are more likely to meet farm vehicles, and this combined with narrower roads, tight bends and blind corners, can significantly increase the chances of an accident.
The Accident Advice Helpline is a car accidents claim law firm that has been in business for more than a decade. They provide help and support to victims of non-fault accidents, many of whom go on to make successful claims. Call their helpline on 0800 6897 221.