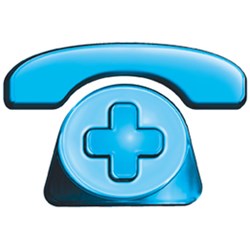 Drink drive ban and better driving training to help cut down accident numbers
London, UK (PRWEB UK) 3 September 2013
The AA has carried out a survey among its members to find out what they think is the best way to reduce road accident numbers. The report, published in March this year, showed that of the 19,859 respondents, 63% thought that a total ban on drinking and driving would be the most effective solution, while 43% suggested that a reduction in the urban speed limit to 20mph would work.
By drinking and driving over the alcohol limit, drivers risk a fine of up to £5,000 and a minimum driving ban of 12 months. Depending on the seriousness of the situation, a criminal record is also a possibility. Despite these threats, driving whilst under the influence of alcohol still accounts for 15% of all road deaths.
A spokesperson from car accident settlement law firm, the Accident Advice Helpline, commented,
"With 280 deaths every year caused by drink driving, something still needs to be done to reduce these statistics. Maybe the place to start is in schools, raising awareness of road safety and the dangers of driving under the influence being initiated from an early age."
Better driver training came second in the survey as a way to cut the number of road accidents in the UK, and information on the Royal Society for the Prevention of Accidents' website states that 'Young and novice drivers are more likely to be involved in road accidents than more experienced drivers.'
The government campaign to reduce local speed limits to 20mph got the backing of 43% of those asked in the survey. This speed limit is often enforced by the addition of traffic calming measures such as speed bumps and road narrowing. With figures released by RoSPA showing that there were 25,346 pedestrian injuries in 2011, the speed limit reduction will be welcomed by many local residents with children.
The Accident Advice Helpline is a top UK car accident settlement law firm, offering support to anyone involved in a non-fault car accident. Their 24 hour helpline can be reached on 0800 6897 221 and their website contains a useful injury compensation calculator.