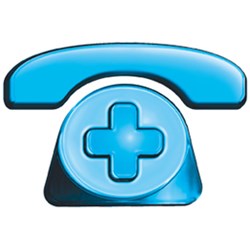 Use common sense when following Sat Nav
London, UK (PRWEB UK) 27 August 2013
The Accident Advice Helpline has offered some wise advice to owners of satellite navigation systems ahead of the summer holiday season. They urge motorists to be sensible in their reliance on the technology and to use their common sense to guide them to their destination, rather than relying totally on technology. They also highlight the dangers of being distracted by sat nav, which has the potential to cause road accidents if the driver is not careful.
An AA survey has revealed that only 14% of the people asked had faith in their sat nav not to get them lost. This is a damning indictment of a system that was heralded as a huge breakthrough in technology not so long ago. Furthermore, 75% of respondents said they always carried a book of maps with them on unfamiliar journeys.
A spokesperson from the car accidents claim law firm said,
"It appears that some people put great faith in their sat nav systems whilst others don't quite manage to trust them completely, but the main point is to not follow directions without thinking for yourself, as technology is never 100% correct all of the time."
Advice offered by the company included:
If the sat nav is leading you somewhere against your instinct, it is worth stopping to ask directions or consulting a map to double check the route.
Do not key in destination details while on the move – pull over to a safe place before inputting information into the sat nav.
Keep the sat nav in your eye line, but do not let it block your vision.
Regularly update the sat nav, as road networks change and one-way systems can be introduced.
The Accident Advice Helpline is a car accidents claim law firm that help innocent victims of accident to claim personal injury compensation. Call their 24 hour helpline on 0800 6897 221 or try the personal injury claim calculator on their website.