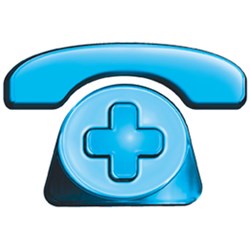 Drivers should heed the good advice given by such campaigns as 'Think!' and switch their phones off until they finish their journey
London, UK (PRWEB UK) 2 September 2013
The Metropolitan Police Commissioner, Sir Bernard Hogan-Howe, has called for a change in the law that would allow drivers caught using their mobile phones twice in 3 years, to be banned from the roads, according to an interview given with the Daily Mail in March this year. He has also stated that during their first year of driving, new drivers found to be using their mobile phones at the wheel should be forced to retake their driving test, as published on the motoring news page of insurance company Total Motor Assist.
At present, the punishment for using a mobile phone whilst driving is 3 penalty points and a fine of £60.00, but it is not only the Commissioner who is concerned about the dangers. The government's 'Think!' campaign highlights some worrying statistics about the risks involved to both the driver and other road users:
You are four times more likely to crash if you use a mobile phone while driving
Reaction times for drivers using a phone are around 50% slower than normal driving
According to the Daily Telegraph, a study reported in February 2012 has shown that around 200,000 drivers are fined for mobile phone use when driving, suggesting that many people are either unaware of the risks involved to themselves and others, or just think that accidents will never happen to them.
This suggestion is backed up by a spokesperson from leading car accident advice law firm, the Accident Advice Helpline,
"People often feel cocooned in their cars, with a heightened feeling of security. Unfortunately this can lead to needless car accidents and injuries as a result of reckless behaviour such as talking on a mobile phone."
He went on to say, "Drivers should heed the good advice given by such campaigns as 'Think!' and switch their phones off until they finish their journey."
Motorists can legally use a hands-free kit whilst driving, but some scientists consider even this to be too distracting, stating that it is the increased stress on the brain that is the problem, not the process of physically holding a phone.
The Accident Advice Helpline is one of the top car accidents and injuries law firms in the UK. The company not only provide expert car accident advice to anyone involved in a no-fault accident, but also offer the services of the best personal injury solicitors. Call their helpline on 0800 6897 221.