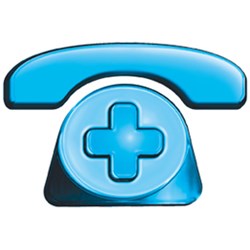 1 in 10 drivers ignore a stone chip on their windscreen
London, UK (PRWEB UK) 20 August 2013
A new danger to road safety has emerged following the release of findings from a survey carried out by the AA. The AA questioned more than 20,000 of its members, and found that over one third of them had suffered damage to their windscreen this year. AA Glass suggests that the ever-widening potholes in our roads could have contributed to an increase of 30% in car windscreen damage.
Considering the potentially serious effects of windscreen damage, this is a startling statistic that has led to top car damage compensation law firm, the Accident Advice Helpline, to urge drivers to be aware of the consequences of a chipped or cracked windscreen.
A spokesperson for the company said,
"We are all aware of these huge potholes that have developed on the roads, but not all drivers realise that a simple chip in their windscreen can suddenly cause the glass to shatter, making visibility very difficult."
She went on to say, "If this happens at speed, the consequences can be disastrous, so our advice is to get windscreen chips and cracks repaired as soon as possible."
This advice is backed up by further research results from the AA. They reveal that more than 1 in 10 drivers ignore a stone chip on their windscreen, which is a worrying statistic considering that any windscreen damage has the potential to lead to a dangerous accident.
The AA president Edmund King was quoted as saying, "The annual shortfall of £800 million in road maintenance budgets has left a legacy of potholed roads and pitted glass with drivers increasingly left to pick up the tab."
The Accident Advice Helpline is a law firm that deals not only with car damage compensation, but also a wide range of other accident injury compensation claims. Anyone wishing to find out more should call their helpline on 0800 6897 221, or use the personal injury compensation calculator found on their website.