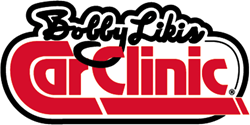 July was full of quality interviews with distinguished industry insiders covering a range of topics, Car Clinic callers also never let us down with their thought provoking questions and dialogue. - Bobby Likis
(PRWEB) July 31, 2014
Bobby Likis, host of nationally syndicated car-talk program "Bobby Likis Car Clinic," recently shared the mic with several of the automotive industry's top executives and experts. These credible and knowledgeable industry insiders shared trends and developments with Car Clinic audiences so that listeners, viewers, fans, followers, subscribers can use this information to enhance their daily driving experiences.
Likis comments, "July was full of quality interviews with distinguished industry insiders covering a range of topics, including new exciting spark plug technology to entertaining reality TV shows. Car Clinic callers also never let us down with their thought-provoking questions and dialogue."
To dive into the world of automotive infotainment, visit Bobby Likis interviews.
This month, Likis interviewed:

Jean Jennings, Editor in Chief of JeanKnowsCars.com and judge on "Motor City Masters" on TruTV. Jean gave Bobby the inside scoop on the new reality show.
Chip Foose, Hot Rod Hall of Famer and star of Velocity TV's "Overhaulin'." Chip shared with audiences his favorite moments from the show.
Al Unser, Jr., two-time winner of the Indy 500 and the Performance Expert for Pulstar Pulse Plugs.
Lou Camilli, founder and Chief Technology Officer for Enerpulse Technologies, makers of Pulstar Pulse Plugs. Lou and Al informed listeners and viewers on spark plug breakthrough technology.
Brad Kernick, chair of Kearney, Nebraska's Cruise Nite committee and Central Nebraska Auto Club. Brad called in live from the festivities of Cruise Nite.
Scheduled interviews include:
Kate Carr, President and CEO of Safe Kids Worldwide. Kate will be informing audiences on the dangers of leaving children in hot cars and heatstroke.
Robert White, Renewable Fuels Association's Director of Market Development. Robert will be calling in live from the 74th annual Sturgis Motorcycle Rally to talk about the festival and how motors ride with E10 ethanol.
Tune in live every Saturday from 10a-12n ET at http://www.WatchBobbyLive.com.
About Bobby Likis Car Clinic and the Car Clinic Network:
"Bobby Likis Car Clinic" is the largest car-talk program/network on commercial radio, multiple web audiocasts, live video streaming webcast, podcasts (including iTunes), iPhone, chat room, YouTube, Facebook, Twitter, American Forces Radio Network & television. Car Clinic can be heard and seen in high-definition video on Saturdays, 10a-12n ET, live at WatchBobbyLive.com, on Facebook.com/BobbyLikis and on YouTube.com/BobbyLikis. Host Bobby Likis is the only car-talk host on commercial multi-media platforms named for five consecutive years to the "Talkers 250," the prestigious list of the top 250 talk show hosts in America.