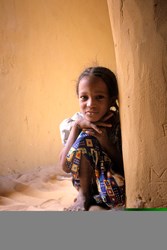 'Education is an ornament in prosperity and a refuge in adversity.' - Aristotle
(PRWEB) September 24, 2013
In September 2013, while millions of consumers worldwide debate the latest-generation iPhone, one event recalled a population of 775 million adults who will likely never use an iPhone.
September 8, 2013 was International Literacy Day, led by UNESCO, which focused this year's theme on "Literacies for the 21st Century." While adult literacy has increased by 8% since 1990 to 84%, some 775 million adults remain illiterate, with approximately three-quarters residing in sub-Saharan Africa and west and south Asia. Women comprise two-thirds of this population.
In her message for the event, UNESCO Director-General Irina Bokova stated, "This situation is exacerbated by the rise of new technologies and modern knowledge societies that make the ability to read and write all the more essential. In the twenty-first century, more than ever before, literacy is the cornerstone of peace and development."
In today's technology-driven world, efforts to increase literacy and expand literacy-enabled opportunities require increased attention to meet UNESCO goals for improved education worldwide.
These goals date back to 2000 in Dakar, Senegal, where UNESCO organized a World Education Forum. This event established six internationally-agreed Millennium Development Goals related to education, including two principal goals of "meeting the basic learning needs of youth and adults through the functional literacy approach and reducing adult illiteracy rates by 50%" as of 2015.
Yet a recent UNESCO report cites that for the Education for All (EFA) goal of "Early childhood care and education" (ECCE), defined as "expanding and improving comprehensive early childhood care and education, especially for the most vulnerable and disadvantaged children has seen very slow progress in low-income countries, with low literacy rates and little improvement seen in sub-Saharan Africa."
Likewise, the majority of the world's least literate countries fall in sub-Saharan Africa. In order, spanning from 21.8% to 42.4% total population literacy, they are Burkina Faso, South Sudan, Afghanistan, Niger, Mali, Chad, Somalia, Ethiopia, Guinea, and Benin.
Beyond the basic ability to read and write, literacy impacts the following areas highlighted in UNESCO's report: societal inequalities; conflict, violence and disaster; environmental sustainability/energy; economic growth and employment; health; hunger, food security and nutrition; population dynamics; and water. UNESCO has found "People from war-torn zones and remote communities, those suffering natural disasters, ethnic minorities, and women and girls still face barriers to accessing good-quality education. Despite considerable progress in improving youth and adult literacy, both youth employability and adult literacy have not been adequately advanced."
Political stability – or lack thereof – bears a significant and cyclical effect on education. UNESCO's September 2013 report asserts, "Good governance relies on educated citizens who are able to exercise their democratic rights, and have tolerance and respect for each other. An educated population is able to hold governments to account and to participate effectively in decision making at all levels of society."
Yet when a government under-invests in a remote part of its country, both in terms of education and infrastructure, cycles of violence are liable to follow. This is illustrated vividly in Mali, the world's fifth-ranked country from the bottom in literacy (defined as ages 15 and over can read and write). Mali has a 33.4% literacy rate, of which 43.1% of males and 24.6% of females are literate.
While Mali rarely made the news as a supposed model democracy, in 2012, a military coup by soldiers frustrated with inadequate government suddenly thrust the country into headlines. The coup exacerbated a power vacuum in which Islamist militants enforced sharia and destroyed schools, historical relics and government buildings in Mali's remote northern desert. Today, following a French-led military intervention, life is beginning to return to normal, with new president Ibrahim Boubacar Keita elected in August, and many schools have reopened.
Caravan to Class, a California-based nonprofit that operates eight schools in the region, has witnessed first-hand the difficulty for children in remote areas to enroll and stay in school, especially during political upheaval. However, the organization has identified varied methods to promote education. Caravan to Class works in cooperation with the Timbuktu Ministry of Education and UN World Food Program to not only build and maintain safe school buildings and fund certified teachers, but also to provide meals for students.
In this region likewise plagued by drought and food insecurity, a huge incentive for parents to send children to school – who may not be otherwise motivated, if they are illiterate themselves and unconvinced of the value of education – is providing food at school.
Barry Hoffner, Founder and Executive Director of Caravan to Class, states, "Being able to provide food to students, or lifting small burdens such as providing a family with a millet grinder, are incentives that go a long way for families who might justify keeping kids, especially girls, out of school to help find and prepare meals. And of course, children can study better when they're not hungry."
Even in first-world countries, as children lack a political voice – unlike the elderly, who can still vote – it depends on a responsible society to make a difference for the underrepresented or underprivileged. With increased attention and investment in basic education and literacy, interconnected societies can benefit over the long term from increased equality, security, health, and economic opportunity among their individuals.