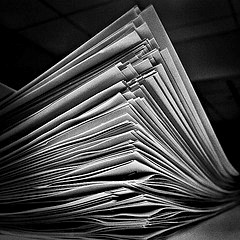 Companies affected by the new mandatory emissions reporting legislation will find themselves at the beginning of a journey, one in which quick access to relevant, quality data, will be business-critical.
London, UK (PRWEB UK) 24 September 2013
In the age of big data, companies that take a well-organised and data-driven approach are more likely to see investments in their sustainability programme pay off. This is the message the experts at leading sustainability consultancy Carbon Credentials are communicating to their clients.
Carbon Credentials last week published a cutting-edge article on how businesses can and should implement a data management system and use the data for a multiplicity of reasons, including: informing corporate strategy, complying with regulations, managing risk, and benchmarking themselves against competitors. As far as advancing their sustainability strategy is concerned, this means using analysis of big data to better inform decision making, leading to methodically prioritised initiatives that get off the ground far more quickly.
Following Carbon Credentials' successful delivery of a bespoke data management service, Sandra Norval, Environment Manager of Southern Railway, had the following to say: "We now have a much better understanding of the projects we have undertaken; knowledge which will help to drive future programmes. Furthermore, the collation of information into a centralised location will permit us to utilise valuable data for any future energy performance improvement initiatives. Anyone trying to understand energy consumption would benefit from this service."
The article goes on to highlight how, once a data management programme begins to mature and data inputs are integrated that reach across a company's financial planning databases and other operational information resources, opportunities for cost savings and revenue generation can be routinely identified and acted upon.
"Technological limitations and high storage costs have meant that the growth of sustainability data and analytics software has been slow up until recently," states Paul Bosworth, Consultant for Carbon Credentials. "Today, however, online cloud-based systems can manage data across the organisation on emissions, water consumption, waste management and packaging, among other things."
Finally, the article links big data with the new mandatory emissions reporting legislation, which will require all UK quoted companies to report their climate change impacts. "Companies affected by the new emissions reporting legislation will find themselves at the beginning of a journey, one in which quick access to relevant, quality data, will be business-critical," states Bosworth.
For more information about data management, greenhouse gas emissions reporting, or wider sustainability services, visit the Carbon Credentials website or call 0845 543 9003 today.
About Carbon Credentials
Carbon Credentials is one of the UK's leading providers of corporate sustainability services. It is the leading provider of CRC Energy Efficiency Scheme reporting services, having delivered more internal audits than any other consultancy and acting as a trusted advisor to many of the scheme's participants. Carbon Credentials also provides data and energy services, as well as culture change programmes. By adhering to its core values of integrity, curiosity and excellence, Carbon Credentials' mission is to be the UK's most innovative, practical and effective sustainability services provider. Visit http://www.carboncredentials.com to find out more.