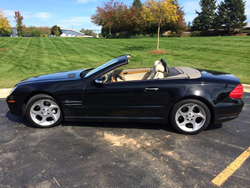 Los Angeles California (PRWEB) February 27, 2015
On Feb 20, MillionaireMatch.com, the leading online dating and romance site for wealthy singles looking for a long-term relationship, examined the profiles of female 'Verified Millionaire' members on their site to find out what cars women said they were driving. Based on that data, here are the top five brands to which single female millionaires on the luxury site gravitated.
Of the 67.7% of women who expressed a car brand preference in their profile, the vast majority preferred either a foreign model or a Cadillac. The most popular brand among women on the site was Mercedes Benz with 23.36%. 19% of the women own a BMW and 12% left their home each morning behind the wheel of a Lexus. Rounding out the top five were Audi at 7% and Cadillac, the only American brand to make the list, with 5%.
Celebrity finance expert, Dave Ramsey, talked about this subject in a 2013 article titled "What Do Wealthy People Really Drive?" In it, Ramsey writes that it isn't just millionaires that prefer these brands. According to his article, the Top 3 brands preferred by households with $250,000-plus income include the Mercedes E-class, the Lexus RX 350 and the BMW 5 series and 3 series. He goes on to write "Someone making $250,000 a year could easily afford a nice Mercedes, but only 39% of them choose to drive that type of car.".
About MillionaireMatch.com
For almost 15 years, MillionaireMatch.com has uniquely served the wealthy singles community with a site that specializes in helping them find serious, long-term relationships, often times resulting in marriage