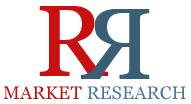 The global cardiac monitoring (CM) and cardiac rhythm management (CRM) devices market is poised to reach $26,646.5 Million by 2020 from $21,137.7 Million in 2015
(PRWEB) July 17, 2015
The report segments the cardiac monitoring market and cardiac rhythm management devices on the basis of products, end users and regions. On basis of products, CM devices segment is categorized into electrocardiogram (ECG) devices, event monitors, implantable loop recorders (ILR), and cardiac output monitoring (COM) devices. The ECG devices segment is expected to account for the largest share in 2015.
This segment will be the fastest-growing product segment during the forecast period. The CRM devices segment is categorized into defibrillators, pacemakers, and cardiac re-synchronization therapy (CRT) devices. The defibrillator segment is expected to account for the largest share in 2015. This segment will also be the fastest-growing product segment during the forecast period.Major factors contributing to the growth of the market includes rising incidences of cardiovascular diseases (CVDs) which remains as the leading cause of death around the world; and increased adoption of mobile cardiac telemetry devices which enables longer and precise monitoring. Check 107 data tables & 22 figures spread through 250 pages with in-depth TOC on "Cardiac Monitoring & Cardiac Rhythm Management Market" at http://www.rnrmarketresearch.com/cardiac-monitoring-cardiac-rhythm-management-crm-market-ecg-implantable-loop-recorder-holter-implantable-cardioverter-defibrillator-icd-automated-external-defibrillator-aed-pacemaker-cr-market-report.html.
New product launches and approvals were key strategies adopted by major industry players to increase their market share and cater to unmet needs. Emerging and immature markets such as the Brazil, China, and India are lucrative markets for CM and CRM Devices.
Key players in cardiac monitoring market & cardiac rhythm management research includes Biotronik Se & Co.Kg, Boston Scientific Corporation, Cardiac Science Corporation, GE Healthcare, Medtronic Inc, Mortara Instrument Inc, Philips Healthcare, Schiller AG, Sorin S.P.A and St. Jude Medical Inc. Order a copy of this report at http://www.rnrmarketresearch.com/contacts/purchase?rname=71795.
The cardiac monitoring market research report focuses on qualitative data, market size, and growth of various segments and sub segments, competitive landscape, and company profiles. The qualitative data covers various levels of industry analysis such as market dynamics (drivers, restraints, opportunities, and threats). The cardiac monitoring market report also offers market sizes and data on the growth of various segments in the industry. It focuses on emerging and high-growth segments, high-growth regions, and initiatives of governments.The competitive landscape covers growth strategies adopted by industry players in the last three years. The company profiles comprise basic views on key players in the CM and CRM Devices market and the product portfolios, developments, and strategies adopted to maintain and increase their market shares. The above-mentioned market research data, current market size, and forecast of future trends will help key players and new entrants to make the necessary decisions regarding product offerings, geographical focus, change in approach, R&D investments for innovations in products and technologies, and levels of output in order to remain successful. Inquire more here http://www.rnrmarketresearch.com/contacts/inquire-before-buying?rname=71795.
Cardiac monitoring market report will enable both established firms as well as new entrants/smaller firms to gauge the pulse of the market, which in turn will help these firms garner a greater market share. Firms purchasing the report can use any one or a combination of the below mentioned five strategies (market penetration, product development/innovation, market development, market diversification, and competitive assessment) for strengthening their market shares.
The report provides insights on the following pointers:

Market Penetration: Comprehensive information on product portfolios of the top players in the CM and CRM Devices market. The report analyzes the CM and CRM Devices market by product and geography
Product Development/Innovation: Detailed insights on the upcoming technologies, R&D activities, and new product launches in the CM and CRM Devices market
Competitive Assessment: In-depth assessment of the market strategies, geographic and business segments, and product portfolios of the leading players in the CM and CRM Devices market
Market Development: Comprehensive information about emerging markets. This report analyzes the market for various product across geographies
Market Diversification: Exhaustive information about new products and services, untapped geographies, recent developments, and investments in the CM and CRM Devices market
This is a premium research report priced at US$ 4650 for single user PDF license. Inquire for discount on this research at http://www.rnrmarketresearch.com/contacts/discount?rname=71795.
Related Market Reports:
"Surgical Sealants and Adhesives Market by Product (Natural & Synthetic, Fibrin, Collagen, Gelatin, Cyanoacrylate, Polymeric, Polyurethane), & Application (CNS, Orthopedic, Cardiovascular, Cosmetic Surgery) - Global Forecast to 2020" Companies profiled in this research report are Baxter International, Inc, Johnson & Johnson, Medtronic, PLC, Cryolife, Inc, C.R. Bard, Inc, Sanofi Group, B Braun Melsungen AG, Cohera Medical, Inc, Ocular Therapeutix, Inc and Vivostat A/S discussed in this research available at http://www.rnrmarketresearch.com/surgical-sealants-and-adhesives-market-by-product-natural-synthetic-fibrin-collagen-gelatin-cyanoacrylate-polymeric-polyurethane-application-cns-orthopedic-cardiovascular-cosmetic-surgery-global-forecast-to-2020-market-report.html.
Explore more In Medical Devices Market Research Reports at http://www.rnrmarketresearch.com/reports/life-sciences/medical-devices.
About Us:
RnRMarketResearch.com is your single source for all market research needs. Our database includes 500,000+ market research reports from over 100+ leading global publishers & in-depth market research studies of over 5000 micro markets.