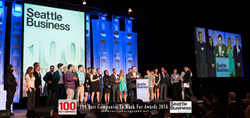 "We knew we had to be the first to market with a mobile timeline of end users' activity." Ben Brashen, CardTapp CEO
Bellevue, WA (PRWEB) August 05, 2016
CardTapp, a company that builds personal apps for sales professionals, recently announced TappTracker, a mobile dashboard for their members' app activity. TappTracker now gives members instant mobile notifications of all activity on their app, including when their app is shared and what is being tapped. The intuitive new design gives the app's owner easy-to-read buying signals to close more business, faster.
"We knew we had to be the first to market with a mobile timeline of end users' activity," said Ben Brashen, the CEO of CardTapp. "Our customers are constantly telling us about how much value our product already delivers. We're confident TappTracker is going to bring it to a whole new level."
CardTapp has seen exceptional success with mortgage, insurance, and real estate professionals -- and they already have almost 300 members in auto since their pilot launch in the Seattle-Tacoma area in February. The personal apps built by CardTapp have been tapped over 10,000,000 times by the customers and prospects of CardTapp's members and CardTapp is anticipating that the intuitive new analytics dashboard will lead to even greater success with current industries and open opportunities in new verticals.
About Cardtapp: CardTapp is a SaaS company based in Bellevue, WA. CardTapp builds personal apps for professionals in mortgage, insurance, auto and many other industries that are designed to keep them top of mind with prospects and partners, deliver buying signals, increase customer retention, and earn more referrals. Founded in 2012, the company has already earned the love of nearly 10,000 customers and was voted one of Washington's Best Workplaces two years in a row by Puget Sound Business Journal and Seattle's Best Companies to work for by Seattle Business Magazine.