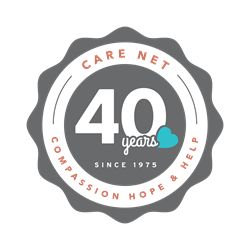 This year's conference is both a celebration of our 40 years of work and a look forward into a very promising future.
San Diego, CA (PRWEB) September 08, 2015
Care Net kicked off its 32nd annual conference this morning at the Sheraton San Diego Hotel & Marina. The conference is the nation's largest yearly gathering of pregnancy center leaders and a celebration of Care Net's 40 years of offering compassion, hope, and help to women and men facing pregnancy decisions.
The conference is set to draw over 1,100 pregnancy center, pro-life, and ministry leaders, and will offer opportunities for training and support to help attendees enhance their efforts to help women and men choose life for their unborn children and abundant life for their families.
According to Care Net's just-released "2015 Impact Report," the organization, through its network of over 1,100 affiliated pregnancy centers, has saved 462,089 lives in the last seven years. Moreover, Care Net-affiliated pregnancy centers have provided 698,649 no-cost ultrasound scans, 828,190 clients have received parenting support and education, more than 1.2 million people heard the Gospel, more than 1.2 million people received material resources, and 2.1 million no-cost pregnancy tests were given at the centers in those seven years. The "2015 Impact Report" is created from data collected annually from Care Net's affiliated pregnancy centers and Care Net's Pregnancy Decision Line, the only national hotline providing immediate pregnancy decision coaching.
This year's conference will be focused on exploring innovative ways to reach those in need, such as the use of technology. There will also be a new emphasis on engaging churches to become more pro-active in serving women and men facing pregnancy decisions. Finally, new promising practices will be revealed to help leaders create more effective programming aimed at engaging men and fathers around their roles and responsibilities with parenting and marriage.
"This year's conference is both a celebration of our 40 years of work and a look forward into a very promising future," said Roland C. Warren, Care Net's president and CEO. "We celebrate the millions of women and men we've served and the lives of the precious unborn children we've saved. But we also anticipate the need for new ways to provide compassion, hope, and help in a fast-changing world. Our conference is the place where those ideas are explored and we come together to create solutions that save lives and build families."
Those attending the four-day conference – including today's pre-conference workshops – will experience a variety of speakers, workshops, and opportunities for relationship building. Keynote speakers include Roland C. Warren; author and speaker Gary Thomas; social researcher and author Shaunti Feldhahn; pastor, communicator, and author Jeffrey Dean; founder and chairman of New Life Ministries Steve Arterburn; speaker and Fellow of the Chuck Colson Center for Christian Worldview John Stonestreet; and former Care Net president and long-time pro-life leader Melinda Delahoyde.
Workshop topics include church outreach and engagement; fatherhood, family, and marriage; various medical topics; and many more. Care Net is also introducing a new conference feature called NET Talks, in which a variety of speakers will give short inspirational talks on topics such as leadership, spirituality, marketing, and other relevant topics.
Additionally, Care Net, through its partnership with Regent University, will award a full-ride tuition scholarship to Paula Garner from Fuquay-Varina, NC. Paula -- a client of A Hand of Hope Pregnancy Resource Center in North Carolina, a Care Net affiliate -- will accept her award at the banquet dinner on Friday evening. A variety of other awards will be given to centers for diverse accomplishments in offering the highest level of compassionate care to their clients.
The conference begins today with a day of pre-conference workshops and concludes Friday evening with the dinner and awards banquet. A full schedule is listed at Care Net's website.
Founded in 1975, Care Net supports one of the largest networks of pregnancy centers in North America and runs the nation's only real-time call center providing pregnancy decision coaching. Acknowledging that every human life begins at conception and is worthy of protection, Care Net offers compassion, hope, and help to anyone considering abortion by presenting them with realistic alternatives and Christ-centered support through its life-affirming network of pregnancy centers, organizations, and individuals. Learn more at http://www.care-net.org.