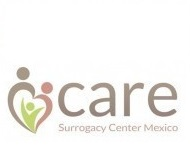 Something as simple as inviTRA 2014, and coming together under one roof can really impact the surrogacy industry.
Chicago, IL (PRWEB) October 28, 2014
CARE Surrogacy Center Mexico is traveling to Spain for the upcoming inviTRA 2014 International Fertility Fair — an assisted reproduction fair envisioned to support and educate individuals who are struggling to build a family. The best fertility clinics, reproductive specialists, and surrogacy agencies around the globe will be in attendance from November 14-16.
After a successful event last year in Valencia, the 2014 event takes place at the prestigious Meliá Avenida América Hotel in Madrid.
InviTRA is open to national and international attendees, and will offer an extensive range of informative booths for heterosexual couples with fertility issues, women who wish to become single mothers, fathers who wish to become single dads and same-sex couples who are on their journey to parenthood.
Join CARE Surrogacy Center in Spain —
Today, more than ever, individuals are turning to surrogacy as a way to help fulfill their dreams of becoming a family. With so many advances in fertility treatment today, the options can seem overwhelming to future parents who are just beginning their journey. The inviTRA 2014 fair allows the company to educate individuals with the best options in a relaxed and informative environment.
"Something as simple as inviTRA 2014, and coming together under one roof can really impact the surrogacy industry," stated Tolga Umar, CEO and Founder of CARE Surrogacy Center Mexico. "We are looking forward to meeting hopeful parents and discussing the absorbing details of surrogacy options in Mexico."
Benefits of inviTRA 2014:

Educational seminars hosted by top infertility specialists will help educate prospective parents
Meet the CARE Surrogacy team — Reproductive Attorney, Compassionate Journey Coordinators
Learn more about infertility and the options available in Mexico
Ask questions and get answers on all the components of surrogacy in Mexico
Enjoy invaluable peer-to-peer experiences
Discover top infertility products — pregnancy and fertility tests, nutritional supplements
Helping You Build a Healthy Family —
Every detail at the CARE Surrogacy Center in Mexico — from the very first step — enhances one's family building experience, and inspires potential parents to unwind and enjoy the journey ahead.
With a blend of modernized technology and well-appointed IVF facilities in Mexico, the company is thriving on recent success stories — including 8 births in October alone. CARE offers email and video conferencing options to help educate you on all of the company's program options — before even setting foot in Mexico.
The Center is committed to its founding principle of giving all individuals and couples the opportunity to form a solid foundation on their journey to parenthood.
About CARE Surrogacy Center Mexico
The CARE Surrogacy Center in Mexico provides incomparable experiences for intended parents, encompassed by enhanced clinical pregnancy outcomes, abridged costs and a wide-ranging continuum of care. The vision of CARE is to represent and assist individuals and couples all over the world who want to build a family, regardless of sexual orientation or marital status. The Center embraces a positive approach to surrogacy with compassionate journey coordinators, expert IVF medical specialists using the latest technologies, and the expertise of the CARE surrogacy legal team. Explore our Upcoming Events.