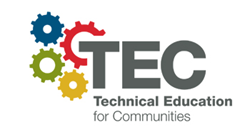 By using The Career Key in Turkish middle and high schools, Cummins will identify, reach out to and guide students interested in technical and vocational careers to programs that fit them best.
Portland, OR (PRWEB) October 29, 2014
Career guidance content provider Career Key, http://www.careerkey.org, announces a new licensing partnership with global power leader, Cummins, Inc. In Izmir, Turkey, Cummins will administer The Career Key career test and provide career guidance to secondary school students as part of their corporate responsibility initiative TEC – Technical Education for Communities.
According to Cummins, "TEC is a global initiative that targets the technical skills gap through local vocational education programs. TEC delivers a standardized education platform to help education partners develop market-relevant curriculum, teacher training, career guidance and the practical experience needed by students."
By using The Career Key in Izmir middle and high schools, Cummins will identify, reach out to and guide students interested in technical and vocational careers to programs that fit them best. This benefits students by providing them professional quality career guidance and information about paths to well-paying jobs. At the same time, Cummins works with the local community to address critical shortages of skilled technical workers.
In addition to strengthening technical education and skills training, TEC's Turkey site will also focus on the recruitment of female students.
Based on the respected Holland's Theory of Career Choice, The Career Key test accurately measures how similar people are to Holland's six personality types: Realistic, Investigative, Artistic, Social, Enterprising, and Conventional.
In 10-15 minutes, this scientifically valid assessment matches test takers to occupations and programs of study that match their strongest personality types. Decades of published research show a close Holland Personality-Career and Personality Major MatchTM leads to higher rates of job satisfaction and improved job and academic performance.
The Career Key test was developed by nationally recognized counseling psychologist, Dr. Lawrence K. Jones, NCC, professor emeritus in the College of Education at North Carolina State University. He is no stranger to Turkey; he taught secondary school at the Amerikan Koleji in Tarsus, Turkey from 1963 to 1966. Dr. Jones's wife, Jeanine Wehr Jones, also taught secondary school in Uskudar at the same time. They are supporters of the FABSIT Foundation, Friends of the American Board Schools in Turkey.
Career Key Vice President Juliet Wehr Jones, GCDF, J.D. says, "We are very proud to partner with Cummins, which has a long history of affirmative corporate responsibility as one of its six core values. Dr. Jones and his wife's personal connections to Turkey make this partnership to promote education success and employment opportunities especially meaningful to us."
About The Career Key
For over 20 years, professional career counselors worldwide have relied on The Career Key to help youth and adults choose careers and more recently, college majors and career clusters/pathways. Based in the Pacific Northwest, The Career Key licenses its scientifically valid personality assessment and career guidance content to businesses who want to promote and support employee job satisfaction, development, and education.