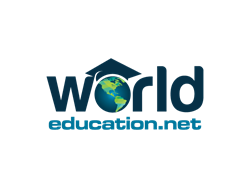 This event provides essential information for job seekers, online students and anyone interested in protecting their online reputation and security.
Arlington, TX (PRWEB) September 10, 2014
According to a recent study by the Society for Human Resource Management, 77 percent of employers use social networking to recruit job candidates. An increasing number of employers and hiring mangers also scrutinize job applicants' personal social media profiles and online activities as part of their routine vetting process.
In short, social media has created an environment in which personal profiles and online activities can have as much of an impact on a job applicant's chance of being hired as their professional resume, references and interview.
Updates and comments, posted and shared images, and the people in a job applicant's social networks can have a decisive impact on whether or not they get the job.
In keeping with its mission of providing students with valuable, actionable information they can use to advance their careers, World Education.net is proud to announce a Google Hangout designed to help job seekers take control of their online profiles and online security. A portion of the Hangout will also focus on steps you can take to keep your entire family safe while in the virtual world.
The Google Hangout will be hosted by World Education.net Director of Social Media and Marketing, Kelly Fuhlman, and will feature Denton Country Sheriff's department Deputy Crime Stoppers & Community Outreach Coordinator Penny Campbell.
Deputy Campbell has extensive experience providing employers with background check information, including social networking assessments, on prospective hires. She also heads up the girls division of the Denton County Sheriff's Office Juvenile Impact Program, which was awarded the Program of the Year award at the 102nd annual convention of the International Association for Truancy and Dropout Prevention in 2012. The girls division focuses on teaching young women how to protect themselves from a wide range of dangerous online threats, including identity theft, online sexual harassment and cyber bullying.
The interactive Google Hangout will provide participants with the opportunity to ask questions related to online security, career development and other related topics.
Who Should Attend?
Job seekers, online students and anyone interested in protecting their online reputation and security.
How to Participate:
The Live Google Hangout will take place on Friday, September 12th from 9:30 a.m. to 10:00 a.m. Central Standard Time. Please click here to schedule the Hangout on your Google Calendar and to join the event.
Unable to attend the live event? Click here to view the rebroadcast on World Education.net's YouTube channel.
About World Education.net:
Founded by eLearning pioneer Stephen Gatlin, World Education.net's goal is to make learning more accessible and affordable,and to provide students with the knowledge and tools they need for long-term career success.
The current course catalog contains over 200 course titles, and all course are offered through our accredited partner colleges and universities. Financial aid options include student loans, scholarships, grants, an in-house payment plan and military tuition assistance programs.