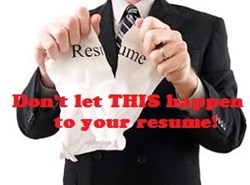 Peggy, thank you so much for the career and resume coaching... The overhaul that we did on my resume and the tips that you gave me to utilize in my job search, I feel very good about. I feel like I have a very powerful resume.
Dallas, TX (PRWEB) December 09, 2013
Join other job seekers who are trying to restart their stalled out job searches and watch Career Confidential's complementary Resume Review Webinar tomorrow. Job seekers can begin utilizing the tips and techniques taught in the Resume Webinar immediately. A refreshed and perfected resume will get the job search refreshed for the new year.
Career Confidential's career expert, Peggy McKee, will provide tips and examples of the current best practices for resumes. She will also review real resumes, so job seekers can learn from real life flawed resumes. She will point out simple, commonly overlooked errors that turn off many hiring managers.
Peggy has years and years of experience in coaching job searchers. She knows what will get resumes noticed and what will get resumes thrown in the trash. Victoria S. participated in a similar webinar in the past and she had this to say about what she learned, "I feel like I have a very powerful resume." At the end of the webinar, job seekers will learn how they can get a personalized resume review from Peggy herself. Click on the link above and sign up for this complimentary webinar today.
Career Confidential is Committed to Getting America Back to Work
Career Confidential was founded in 2009 under the guidance of CEO Peggy McKee and CTO Carl Chapman, two nationally recognized experts in the field of job search training. Career Confidential's successful first product, the 30/60/90 Day Business Plan, spurred the creation of over 30 products today that provide tools, techniques, and tips to help every job seeker find the perfect job.
Career Confidential exploded in 2012 with a 94% growth rate over 2011 in a down economy. After assisting over 10,000 people get jobs, Career Confidential has set a goal to get at least 10,000 more people into successful careers in 2013. Career Confidential is committed to getting the unemployed back to work in 2013.
Peggy McKee, a nationally recognized career expert, is available for personal career coaching. For questions about this topic or any other inquiries, call Zanetta Siciliano at 800-691-2562.