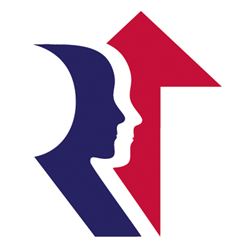 "Every time I call, I get in touch with an actual person, not a machine, that cares about my success as much as I do. If anyone is looking for a company to help guide them in their recovery and help them achieve their goals, you found it." ~K.M., Dallas Texas
Norfolk, VA (PRWEB) October 04, 2017
In a frequently cited study published in 2009 by the Journal of Substance Abuse Treatment the authors indicate that "SUDs, (Substance Abuse Disorders), are chronic illnesses that are best managed with ongoing care just as are other serious, chronic illnesses. Specifically, acute care-oriented, short-term approaches have little evidence of long-term success in the treatment of SUDs. There are many novel ways of extending formal care…" Accordingly, and at the request of a significant number of facility and monitoring program graduates, RecoveryTrek established basic services for individuals in July of 2012.
Today, after five years of beta-testing and development, RecoveryTrek is pleased to announce its new CareTrek continuing care program. This newly designed program incorporates all of the best practice features provided to individuals in the beta test program plus all of the new, mobile features available now in their MobileTrek companion application such as mobile check-in for drug testing, breathalyzer testing, communication systems, and GPS & facial tracked check-In's at facilities, therapy sessions and/or community based recovery meetings. CareTrek is supported by RecoveryTrek's success management support staff and allows the participant to share results securely with members of their own support team known as their TrekCircle – (EX: spouse, doctor, therapist, sponsor, family member, clergy member, and/or close friend).
Kirk Cizerle, Chief Executive Officer and founder of RecoveryTrek, had this to say when asked about the program, "We kept getting calls from participants who were anxious about relapsing after they were discharged from treatment. They'd worked hard to replace their dependence on drugs and alcohol with new behaviors and were happy with their life in recovery. They'd become accustomed to our systems, had trusted relationships with our staff and they liked the way that random drug testing kept them accountable. They didn't want to risk losing it all after they were discharged. We understood their concern and wanted to help. The CareTrek program is a natural solution and we're grateful for the opportunity to be of service to them and their families."
In recognition of this new program RecoveryTrek has announced the TrekAward promotion. Active CareTrek participants who refer a new CareTrek participant are eligible to receive a $50 TrekAward credit on their account when the newly referred participant remains enrolled and relapse-free in the CareTrek program for a minimum of 6 months. [Terms & Conditions apply.] For more information about the CareTrek continuing care relapse prevention program please visit: [http://www.recoverytrek.com/caretrek .
ABOUT RECOVERYTREK: RecoveryTrek, LLC is committed to providing state-of-the-art; customize software solutions and excellent customer service for organizations and individuals focused on behavioral health and reduction of substance abuse. Since 2011 RecoveryTrek has partnered with a wide variety of professional monitoring programs, treatment centers, non-profit organizations and individuals all with a desire to incorporate the most advanced evidenced-based tools including software, mobile, and laboratory solutions into their treatment protocols. RecoveryTrek's groundbreaking "Success Management Software" was originally designed for the unique needs of case managers responsible for treatment monitoring of licensed professionals and is a cloud-based system featuring responsive, adaptable customization in a secure environment.