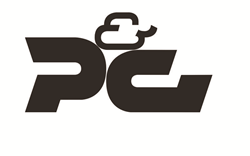 San Fernando Valley, CA (PRWEB) November 21, 2016
PG Auto Glass announces that it is currently offering a discount on its auto glass repair and replacement services. Available at the company's website, http://www.pg-autoglass.com, the online discount gives clients $10 off of services. Some restrictions may apply. Auto glass damage can occur in many ways and can spread if not addressed quickly. In addition to restoring the look of the vehicle and resolving possible safety issues, auto glass replacement and repair ensures that vehicles are street legal after serious, vision-obstructing damage happens. PG Auto Glass offers mobile auto glass replacement and repair services.
Either repair or replacement may be recommended based on how severe window damage is. Very minor cracks can often be repaired, but more extensive damage tends to make replacement necessary. Repair basically involves using a resin to bond the glass together in order to prevent further breakage. The resin is injected into the glass and cured with safe material, and any excess resin is scraped away for a smooth finish. However, the crack will remain visible. Replacement involves removing the existing window or remnants completely and putting a new window in its place. Some auto glass replacement companies use lower-quality replacement glass, but PG Auto Glass uses OE glass for dependable results.
Today, drivers in Thousand Oaks and surrounding areas do not necessarily need to take time off and drive to a repair center for broken auto glass. PG Auto Glass provides mobile services to not only Thousand Oaks but also Studio City, Moorpark, Burbank, Pasadena, Glendale, and other cities in the San Fernando Valley area. Area residents can contact PG Auto Glass to have a technician diagnose damage and perform auto glass repair or replacement in home driveways or workplace parking lots.
PG Auto Glass works to make auto glass replacement and repair as convenient as possible for customers whose car windows have sustained damage. By using OE glass identical to what auto manufacturers use, PG Auto Glass helps customers enjoy the lowest possible risk of window breakage in the future. All services are guaranteed for life for added peace of mind. PG Auto Glass services many types of auto glass, including door glass, windshields, sunroofs, bus glass, and more.