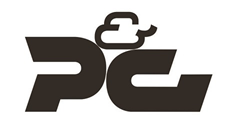 Los Angeles, CA (PRWEB) February 24, 2017
PG Car Glass announces that it now offers complimentary quotes for its auto glass repair and replacement services. Open 24 hours a day, seven days a week, PG Auto Glass can repair and replace auto glass at the homes or offices of clients. At its website, http://www.pg-autoglass.com, the company also offers a $10-off coupon. Some restrictions may apply. When auto glass damage occurs, technicians from the company can assess the damage to determine whether repair or replacement is necessary. Prompt repair and replacement of auto glass damage is important to prevent further damage and other problems.
Auto glass replacement and repair are performed for different levels and locations of damage on vehicle glass. Very mild damage, such as short cracks that do not penetrate the glass, may be repairable with injection of a transparent resin into the crack. When damage is located near the edges of glass, where expansion and contraction occurs more, replacement may be required, as the damage there is more prone to spreading. Similarly, cracks that are longer or that penetrate the glass are likely to require replacement. PG Auto Glass uses OE glass for replacements to ensure maximum durability and long-lasting results.
There are many reasons to receive auto glass repair or replacement promptly after damage occurs. Even when damage is minor, it can spread quickly because of temperature changes, road vibrations, and additional impacts. California law makes repair mandatory when damage impedes the view of the driver. Damaged auto glass can also be dangerous in an accident. Weakened by the damage, the glass is less able to prevent collapse of the cabin and can more easily break and injure occupants.
PG Auto Glass replacement and repair services makes solving this unfortunate problem convenient for customers. Servicing customers throughout the Los Angeles area, including in Simi Valley, Thousand Oaks, Studio City, Moorpark, Burbank, Pasadena, Glendale, Beverly Hills, and other cities, the company guarantees its work for life and uses only the best materials. In addition to replacing windshields and door glass, PG Auto Glass repairs and replaces back windows, sunroofs, T-top glass, truck slider glass, glass on buses and other municipal vehicles, and more.