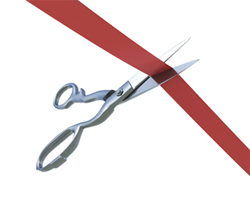 'People could try to track down this information on their own,' he said. 'But, it could take up a lot of their time and if they asked the wrong agency, they might get the wrong information. We streamline and automate the process.'
Los Angeles, CA (PRWEB) May 27, 2014
CarHistoryRecords.com has been launched to help educate consumers before they decide what used car to buy, the company announced yesterday.
"Buying a used car can be very risky," a CarHistoryRecords.com spokesman said. "There are people out there who will try to rip you off. But if you know about the history of the vehicle, you can make an informed choice and not get taken advantage of. That's the goal of our company – to empower consumers to make better choices in the used car market."
Consumers can enter the VIN of any car in North America into the website's search system, he said. Then, after paying a small fee, they will find out how much the car is worth, its estimated mileage, if it has been in a major accident or declared totaled by flood damage.
"The entire process takes a matter of minutes," he said. "We can even tell you if the car was ever reported stolen, was part of a fleet, and who the current legal owner is. We think that's valuable information."
The system works by aggregating public records into a massive online database, he said.
"People could try to track down this information on their own," he said. "But, it could take up a lot of their time and if they asked the wrong agency, they might get the wrong information. We streamline and automate the process."
About CarHistoryRecords.com:
CarHistoryRecords.com, an online source for public records, takes pride in providing the most comprehensive vehicle history reports in North America. With hundreds of users daily, motor vehicle report availability and customer service are top priorities for CarHistoryRecords.com. Visit CarHistoryRecords.com today to chat with a live representative, call 1-877-861-3312, or email Manager(at)CarHistoryRecords(dot)com with any questions or concerns.