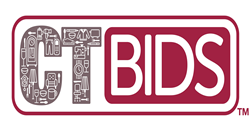 Rebuilding CTBIDS is about providing solutions-first technology for multiple users. The original service reached its end of life earlier than expected because of changes in buying habits and the new service will be able to support Caring Transitions well into the future. - Jeff Carter
CINCINNATI (PRWEB) December 17, 2020
Businesses in almost every industry have had to adapt in 2020. For Caring Transitions franchisees, that meant turning to CTBIDS, the company's national e-commerce site, to help support their clients in liquidating unique and every-day treasures. While CTBIDS had long been an available service for franchisees and their clients, it was not until the COVID-19 pandemic put a stop to in-person shopping at estate sales that CTBIDS transformed from a supplemental sales tool to a foundational component of what franchisees were able to provide for clients. Despite stay-at-home measures being in place, clients still needed to move and could not always find space for all their belongings in their new homes. This, along with a move toward more online shopping across all industries, propelled CTBIDS to unprecedented levels of site traffic and sales.
As a result, Caring Transitions is pleased to announce that they have hired a new chief technology officer, Jeff Carter, to lead the charge in quickly rebuilding, relaunching, scaling and supporting CTBIDS. Adding Carter to the team not only means CTBIDS will be able to support a more robust focus on e-commerce in the future, but it will also be a major selling point for franchise development.
"As our CTBIDS platform continued to grow by leaps and bounds, we knew we needed the right innovator and technical expert to lead the way in technology for our customers, clients and franchise owners. Jeff has that rare mix of expertise in his field and the ability to understand the importance of the customer experience. Jeff and his team are already at work on CTBIDS Next Generation, which will be rolling out in 2021," Caring Transitions President Ray Fabik said.
Caring Transitions is the professional and compassionate choice for senior moves, downsizing and estate sales. Caring Transitions' specially-trained professionals handle every detail of their clients' transitions, including decluttering, organizing, packing, move management, unpacking and resettling, cleanouts, and both in-home and online estate sales. CTBIDS comes into play in many of those situations, whether clients are doing full estate sales or just looking to find homes for a few unique items.
When CTBIDS traffic continued to rise at unprecedented rates, Fabik recognized the impacts of increased CTBIDS use and the growing dependency on the technology required a new perspective. He hired Carter to do an audit to ensure the platform was ready for tomorrow and years beyond. During that process, Carter developed a passion for the work Caring Transitions was doing and the people he met during the process. When Fabik asked him to join the team, it was easy to answer yes.
"Caring Transitions' mission is something we can all feel good about – they really are making a difference for their clients and CTBIDS can play a huge role in that. As we look to the future of CTBIDS, there are really two phases. First CTBIDS will be transformed into an enterprise technology that is agile enough to be adaptable and scalable with our business. Once the new CTBIDS is up and running, we will turn our focus towards improving and increasing user experience and expanding the features and functions to optimize service delivery. We are looking forward to making CTBIDS a value driver Caring Transitions, both locally and nationally," Carter said.
Carter said that the first phase of the new CTBIDS is expected to be complete by the start of Q2 of 2021, with additional e-commerce capabilities scheduled throughout the remainder of the year.
"Rebuilding CTBIDS is about providing solutions-first technology for multiple users. The original service reached its end of life earlier than expected because of changes in buying habits and the new service will be able to support Caring Transitions well into the future," Carter said.
A military veteran who served in Desert Storm, Carter has a bachelor's degree in computer science and a master's degree in business. He has worked at the executive level in the technology field for more than 20 years. Much of his work has been focused on leading large-scale web systems development for national and international organizations.
To learn more about Caring Transitions, visit http://www.CaringTransitions.com.