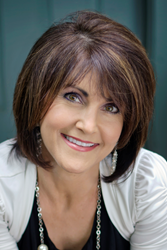 I'm honored that such a fantastic writer has spoken highly of my book.
Houston, TX (PRWEB) March 04, 2014
Mike Yorkey, co-author of the Every Man's Battle series, has called Carla McDougal's My Prayer Chair, "meaty material for both men and women." The book, which, like McDougal's Reflective Life Ministries, focuses a great deal of energy on women's ministry, is in fact relevant to and an exceptional prayer guide for all Christians. It is full of practical, substantive advice for growing and strengthening one's relationship to Christ.
My Prayer Chair, which Yorkey says is "full" of its substantial material concerning devotion, was awarded both the 2013 USA Best Book Award in the Prayer & Devotional category and a silver medal in the 2013 Readers' Favorite Book Awards. It teaches the practice of continual prayer, or staying in a constant conversation with the Lord. In this way, Christians don't get bogged down by feeling too busy to pray, and instead can work prayer into daily tasks such as driving or chores.
Though McDougal's ministry is devoted to connecting women in Christ, she is happy her book reaches both men and women. "I'm honored that such a prestigious writer has spoken highly of my book," she says, acknowledging that the purpose of her book is to help all readers feel stronger in their relationship to the Lord, and to transform one's life into a reflection of Christ. Yorkey's endorsement can help McDougal and My Prayer Chair reach an even wider audience and spread the message of continual prayer.
McDougal concluded, "I'm humbled by Mike Yorkey's kind words, and so excited to see that so many Christians are committed to carrying on an ongoing conversation with Christ."
Carla MacDougal
Carla McDougal is the founder of Reflective Life Ministries in the Houston area, as well as an author and a speaker. Her true passion is her Lord and savior, Jesus Christ. It humbles her to realize that His love, grace, and mercy go beyond her understanding. She truly believes laughter is medicine from the Lord that breaks down walls and removes the masks in our lives. As a result, God has taken her around the world to encourage others to live every day for Him. RLM's newest venture involved the production of a second movie. Carla explains, "Reaching audiences through high-quality, Christ-centered films offers powerful avenues to affect the Kingdom of God." Carla and her husband, Fred, live in the Houston area and have three sons, one daughter, and two daughters-in-law. She smiles to think of the experiences God has allowed in her life to teach and remind her "He is in control."