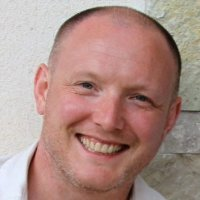 IOVOX completes the SMB puzzle
LONDON, UK (PRWEB UK) 17 February 2015
IOVOX announced today that Carl Di Cicco has joined IOVOX as Managing Director of EMEA. Carl will report to IOVOX CEO, Ryan Gallagher.
The new Managing Director comes with 15 years experience in the Telecoms and Digital Marketing industry.
Carl has lead the development of British Telecom's SMB focused digital marketing services, spearheading the transition from volume shared-hosting and domain services to a fully realised SME "Digital Agency" approach – creating new levels of engagement driven by first understanding the customer's goals rather than just focusing on their technical requirements.
He has innovated around the use of Welcome to Service, Activation, Analytics, Consultation and ongoing Life-cycling to build stronger relationships with customers, improve retention and drive new revenues.
"This is a strategic appointment at a strategic point in IOVOX's growth," said IOVOX CEO, Ryan Gallagher. "Carl knows telecoms, he knows SMBs and he knows how to build volume businesses that put the success of the customer first".
"IOVOX completes the puzzle" said Carl Di Cicco. "The goal of advertising is still, more often than not, generating that sales call, and for the first time, small businesses will be able to clearly understand which ads are working and which ads aren't – online and offline. IOVOX's innovative call–analytics technology will help SMBs save money and help them serve their customers better."
Carl will be attending World Hosting Days Global (WHD) in Germany with a speaking slot on 26th March. This session will review how providers can increase their reach and better engage with their existing customers by providing analytics that go beyond web traffic.
About IOVOX:
IOVOX allows customers to see clearly how their online and offline advertising is performing via their digital marketing service provider, driving increased levels of self-serve engagement and providing compelling reasons for service providers to reach out to existing customers with tailored business insights.