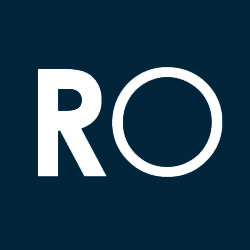 Many experts are now suggesting that image carousels are a "Conversion Rate Killer!"
Carlsbad, California (PRWEB) September 17, 2014
Today, Carlsbad Web Design agency RemedyOne released an article questioning the usefulness of one of the web's most commonly seen design tactics: the Image Carousel, or Image Slider. In fact, this North San Diego web development firm has labeled them the "Carousel Conversion Rate Killer."
"Everyone wants their website to stand out from their competition," said RemedyOne CEO Simon Hunter today from his Carlsbad office. "Unfortunately, that image slider on their homepage may actually hurt their business bottom line."
That's because users ignore carousels, seeing them more like advertisements or distractions. So all that space on your homepage filled with your image carousel is wasted - it's not filled with a strong call to action.
"Your professionally designed website should encourage visitors to perform an action, like opt-in to your mailing list, or reach out and make contact with you. Why waste a huge portion of your homepage on something that users may be ignoring? The image carousel is just that - a conversion rate killer," says Hunter.
Some possible solutions? Try a static image with a call to action instead of your image carousel, and test that for conversions. According to RemedyOne, business owners might be surprised at the difference. In fact, one study conducted at a top university indicated that only 1% of all visitors clicked on a feature on the carousels. Of those who did click, 84% chose the first thing on the carousel - a strong case for a static image.
The important thing to remember when building a website is to test, test and test. Try new ideas and see how they perform. Without testing, businesses may never know that their image carousel is the conversion rate killer.
Carlsbad web design company RemedyOne was founded in 2000. They specialize in creating web and cloud-based solutions for businesses in San Diego County. Services include web design, web development, PPC management, content creation, inbound marketing and SEO. For more information, visit http://www.remedyone.com.