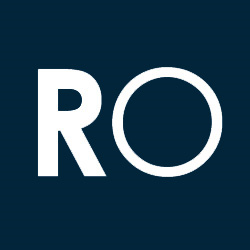 Dedicated PPC campaign management teams can increase your ROI exponentially.
Carlsbad, CA (PRWEB) September 29, 2014
Today, Carlsbad web design and Internet marketing agency RemedyOne has released their article "PPC Campaign Management - Why You Need a Campaign Manager."
More and more businesses are using Pay Per Click (PPC) advertising to generate more leads and sales for their businesses. According to RemedyOne, campaigns can be mis-managed, potentially costing businesses thousands in wasted advertising spend. As part of their web design and development services, RemedyOne offers PPC Campaign Management.
A PPC campaign must be optimized continuously as market conditions change, and many business owners and managers simply don't have the time to stay on top of updates and changes that directly affect their campaigns. These business owners should explore engaging a qualified agency to manage their campaign.
"Often, business owners just don't have the time to manage their PPC campaigns, which is where a full-time campaign manager comes in, devoting their attention to the campaign on a weekly basis," said RemedyOne CEO Simon Hunter from his north San Diego County office today.
"We've seen campaigns managed so poorly that the business owner was not even tracking conversions produced by the campaign," said Hunter. All campaigns should be tracked so business owners know exactly which elements of their campaigns are working well, and which aren't.
According to RemedyOne's article, a professionally managed PPC campaign can be optimized based on which areas are working well and which are not, because a deeper level of tracking can be set up.
Today's article describes the 5 reasons that PPC campaigns should use a campaign manager, including Ongoing Optimization, Staying Ahead of the Curve, and Refining Keywords.
Carlsbad web design company RemedyOne was founded in 2000. They specialize in creating web and cloud-based solutions for businesses in San Diego County. Services include web design, web development, PPC management, content creation, inbound marketing and SEO. For more information, visit http://www.remedyone.com.