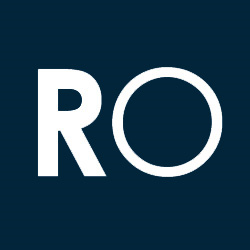 With this technology, it's possible to serve fast, reliable and secure WordPress sites.
Carlsbad, CA (PRWEB) April 17, 2015
Today, North San Diego County web design agency RemedyOne announced their rollout of multiple new managed hosting packages for WordPress websites with demanding requirements. The new hosting packages will gradually become available over the month of May, 2015.
"We're seeing more and more of our clients demanding higher performance from their managed WordPress hosting providers," said RemedyOne CEO Simon Hunter from their Carlsbad office.
"Clients understand that site speed correlates directly with user happiness, and by extension, conversions. With these new technologies, we're able to provide superior site speed so businesses can benefit with increased sales."
Although WordPress is built to be served using the Apache web server, in some applications, the newer, leaner Nginx server can perform better. This is because Nginx is lighter and has a lower memory footprint, according to RemedyOne.
"Each business has different requirements when it comes to performance, reliability and security, so we evaluate custom WordPress managed solutions to provide them with the right solution for their situation. Sometimes, this means using Nginx, and other times, it means sticking with Apache - it's case-by-case analysis," says Hunter.
Using custom-built virtual servers provided by their datacenter vendor, RemedyOne can provide load balanced and reverse proxied managed WordPress hosting across multiple locations depending on the customer's need. Integration with common CDN providers like Cloudflare and MaxCDN is provided as well in their packages.
According to Hunter, the reason RemedyOne's new managed WordPress hosting packages are different from other hosting providers is that the packages aren't 'cookie-cutter' - they're customized for each client. More importantly, says Hunter, "we have outstanding support based here in San Diego. Our hosting team is notified automatically in the rare case when there should be any problems, and in most cases, we can have issues resolved before the client even knows anything was wrong."
The new managed WordPress hosting packages will become available in May. Expressions of interest can be made at the RemedyOne website.
Carlsbad web design agency RemedyOne was founded in 2000. They specialize in creating web and cloud-based solutions for businesses throughout San Diego County. Services include web design, e-commerce web development, PPC management, content creation, inbound marketing and SEO. For more information, visit https://www.remedyone.com/