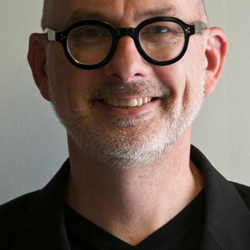 Mouzon's presentation, entitled 'Why Carlton Landing is an Original Green Place,' will focus on the key foundations of sustainable places and buildings.
Carlton Landing, Okla (PRWEB) November 16, 2016
On November 19, the Carlton Landing Community Foundation continues its Speaker Series identifying the building blocks of great communities. The featured speaker is Steve Mouzon, a Miami, Florida-based expert in sustainable town development. The principal of Mouzon Design, Steve is highly regarded for his progressive architectural designs, which have been featured in Southern Living and Coastal Living magazines. Mouzon's presentation, entitled "Why Carlton Landing is an Original Green Place," will focus on the key foundations of sustainable places and buildings.
"I look forward to highlighting how Carlton Landing embodies these ideals as well as or better than anywhere else in the world," says Steve Mouzon. Founder of the New Urban Guild—a group of architects, designers, and planners dedicated to sustainable buildings and communities—Mouzon contrasts Carlton Landing's planning with that of other towns. "Carlton Landing has overcome many of today's sustainable development challenges," he notes. "For most communities, the neighborhood school is impossible to build today, but Carlton Landing built a remarkable charter school anyway. Stormwater management is the least aesthetic part of most communities, but Carlton Landing artfully controls the flow of its stormwater. And while other places avoid the most advanced construction techniques, Carlton Landing uses them to build homes that will last for generations."
Creator of a number of town-building tools and services, Mouzon has served as Town Architect for several new towns, villages and neighborhoods across the country. His book, "The Original Green," frames sustainability in common-sense terms. For more info about Steve Mouzon, visit http://www.mouzon.com.
The Speaker Series will be held on November 19 at 2:00 p.m. at Carlton Landing Academy. It is free and open to the public.
ABOUT CARLTON LANDING
Carlton Landing is Oklahoma's newest town. Grant and Jen Humphreys, the lakeside community's first residents, founded the community in 2011. The town occupies one of Lake Eufaula's most picturesque areas, with sandy beaches, towering cliffs, beautiful woodlands and some of the lake's finest water quality. Famed planner and architect Andreas Duany, known for designing the Rosemary Beach and Seaside communities on the Florida panhandle, crafted the Carlton Landing master plan with Humphreys in 2008. Inspired by the New Urbanism movement—which holds that life, work and play are all central to a community's vitality—Carlton Landing is the first development of its kind to become a distinct municipality. The master plan includes schools, a waterfront chapel, Nature Center, community parks, trails, and a town center with restaurants and shops. Plans call for more than 3,000 homes, a private residence club and a generational development timeline. For more information, visit http://www.carltonlanding.com.