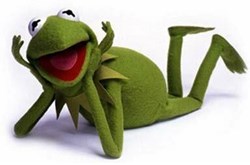 Philadelphia, PA (PRWEB) August 19, 2013
Falling asleep at work again. Nothing is worse. It looks unprofessional and employees feel awful for doing it. But coffee, a good night's sleep and three energy bars won't help a dull meeting become interesting or kick people out of sleep mode. Carlton's Training has some tips on how to help keep employees focused in meetings and even laughing and enjoying them. A good meeting opener can really get across what the meeting is to cover and do so in just a couple of minutes and garner interest for the explanations that follow.
The subjects that bore people to tears are new management plans and strategies for the long haul. Change management can also leave employees irritated and looking for some well-needed shuteye. A lot of meeting opener programs can really help capture attention and are on such various subjects that companies can choose many. A hilarious set of programs from Jim Henson is his Muppet Meeting openers. Everyone gets into it and laughs and it energizes a meeting right from the get go.
One of Jim Henson's real hits is a program on sales that companies use in staff meetings all over the world. A lot of conferences use it too because it's so funny and over the top. The Muppets Sell Sell Sell covers sales strategy but from such a ridiculously funny perspective. Sales staff and managers get to watch the familiar Muppets go through their shenanigans and motivate staff in a myriad of ways. But the important aspect is how much energy it brings to any subject matter.
Of course getting a good night's sleep doesn't hurt either. And coming prepared to meet the day with an open mind is imperative. Staying awake is going to depend on how interested employees are in the subject matter. Pep at work is hard to discover and being creative and interesting is the way to keep staff interested in giving their best every day.
To view any of the programs to give pep to meetings and start them out with big energy take a look at the CarltonsTraining.com site or view other stories about them clicking on this link at Carlton's Training.