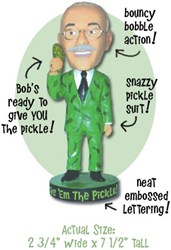 Orlando, FL (PRWEB) August 09, 2013
What is it that we sell? Every organization has to know what they are selling in order to know how to market it properly. If you are in the luxury hotel business you have to know you are not selling a room, you are selling service. If you are a motel then you're selling a room. Right now Jim Case Carlton's Training is prescribing a new customer relations strategy for their clients to change the way they view and fight for clients.
It is amazing how often restaurants fail. It should also be no surprise that the number one type of business most people would like to own is a restaurant. What this says is people are entering the restaurant business because they want to own one not because they wish to serve the public. This unconscious selfishness is exactly what leads to their demise. What they should be thinking is how they can provide a unique dining experience that would warrant people coming back after the first rounders come to check it out because it's new.
The answer is customer service. Programs like the Pickle video with Bob Farrell illustrates how vital this is. The lifeblood of any organization from advertising to a law office to a super market to a Fortune 500 company is customer service. This training video proffers that every organization has a client privilege they can offer whether it is a hello every time a customer walks in the door to remembering client's names. The key is to take the time to care.
Bob Farrell changed the way customer service is viewed because he had the insane goal of giving the customers something extra that creates an experience so powerful they are willing to come back and pay to have it again. Sounds simple but he understood what he was selling was not ice cream. They can get a two pound canister of French vanilla and a sixteen ounce bottle of chocolate sauce and make sundaes for weeks for what it costs to go to a Bob Farrell ice cream parlor just once.
Customer service training videos are nothing new. But the fact that they are now no longer just helpful ways to be more efficient and save money. With programs like these they make money. If employees can be trained to take such good care of the customer that they come back again and again it is obviously well worth it to train them properly to do so.
Leadership Pickles is an excellent example of customer service being taken to the leadership positions. When management decides they are going to take on the initiative of creating motivation for leading great customer service they are providing Leadership Pickles. This is a great take on Bob Farrell's Pickle video to motivate staff to execute the plan of outstanding customer service.
Jim Case Carlton's Training continues to provide programs like the Pickle video to help sell what clients are looking to get to the public. Customer service. If an organization is to properly supply their customers with what they seek they have to understand what they want and deliver it to them. The customer service initiative isn't something that is just the right thing for a company to do. Jim Case Carlton's Training understands it is what they have to do to survive.