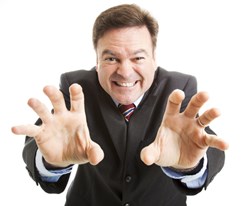 Seattle, WA (PRWEB) August 22, 2013
Which is worse, the meat market clubs or the workplace? As it turns out the watering hole around the corner provides a safer environment. Workplace harassment has become an epidemic. It seems people don't know how to act anymore. It's not just the groping or the leering but the derogatory comments that are made everyday at work that people wouldn't think to perpetrate socially. But at work you have to see them again which is why it is worse. Here are some answers as to why and how to best handle unwanted attention and inappropriate remarks.
The corporate world has provided protection for employees that are featured in any sexual harassment video that the company may incorporate into training. The key is to recognize when harassment occurs and how to prevent it. The focus on what an employee is wearing or what exactly their ethnicity is should not be the major part of the workday. Employees who witness behavior that does should immediately report it to a manager. One of the first steps is for a company to have a formal grievance policy in place for employees to have a place to bring up issues such as these.
Although sexual harassment training videos have often focused on the physical aspects of the genre, there is new information on how verbal comments are distracting employees. So often employees will make suggestive remarks about another employee that can be offensive or unintentionally so. So the rule in the workplace is that if it is not necessary for work don't comment on it.
But then does the workplace lose all its fun and joy? And so many marriages come from the office it would be hard to discourage true love or romance. So in the harassment training video Sexual Harassment: Let's Get Honest, they make a very good case for simply stating that any unwanted advances need to be terminated immediately. It's really that simple. Using good judgment is key. If a fellow employee says no thanks that should be the end of it. But the program is very sharp in committing to the fact that asking out co-workers and harmless pursuit is natural as long as it doesn't cross the line when not accepted or feelings aren't returned. To view this program or learn more about this company, go to their site CarltonsTraining.com or click here at Carlton's Training for more information about them.