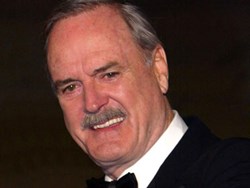 Jacksonville, NC (PRWEB) August 25, 2013
Breaking up is hard to do. But at work, it's near impossible. And that's how performance appraisals have been seen for years. It's not you, it's me strategies never work and telling anyone where they are screwing up is nobody's idea of fun. But unlike break-ups, these performance appraisals have to be documented, always done in person, and unfortunately can cost people money if not done properly. Carlton's Training introduces their new strategy to do it right.
We need to talk. Those are the dreaded words uttered before any bomb is about to be dropped. These words mean something is terribly amiss and that a discussion is going to be scheduled to go over in detail the finer points of what is all messed up about an employee. But it doesn't have to be that way. It can be like a beauty makeover show and who doesn't want to be made over? The keys to this are pointed out in one great program called The Dreaded Appraisal.
This program is one of many John Cleese training videos that are hilarious and charming. The Dreaded Appraisal showcases how it doesn't need to be something feared but simply a way to help someone identify what is happening and then helping then brainstorm ways to get better. In this program it is clearly done in a professional manner that helps employees see the light and managers get through a normally tough process more easily. It's fun to witness Dawn French and her anxiety about the appraisal as it demonstrates the fear is more than one sided in the process.
This program on appraisal is by John Cleese of Meetings Bloody Meetings fame. His corporate world experience is vast as his training regimen has been installed in companies on every continent in the world. His management training videos are translated into every language to feature his heart pumping hilarity and ideas on the corporate world. His programs help remedy and make light of tough topics to handle. To take a look at an online preview of any of the John Cleese training videos click on the site CarltonsTraining.com. To learn more about that company click on the link here at Carlton's Training.