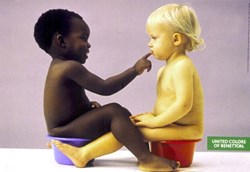 Miami, FL (PRWEB) August 27, 2013
No one wants to feel inferior based on his or her race, religion, gender or any other reason. The real world provides enough bigotry to last a lifetime. The corporate world is where people should be regarded and judged by the standard of their work should be the safe haven. But is it? Carlton's Training has a new strategy that analyzes why these workplace prejudices exist and how they can be stamped out.
There is a well-known diversity training video titled Village of 100. The program looks at the workplace from the perspective of a village and how the breakdown of the world's population can be distilled into a Village of 100. What's interesting in this story and in any village is how there are differences in the group that exist for a purpose.
Real world prejudices have always found their way into the workplace. Promotions are made to people found to be more attractive or based on gender. New jobs are created for friends that leaders have known for a long time that look and act like them. But now there is evidence why these existing prejudices are bending under the weight of a weak economy.
The fact is companies can no longer afford to be prejudice. The competition is too stiff. The program Meet on Common Ground documents some great workplace diversty issues that can arise and how best to handle them. Programs like these have entered the workplace to help identify key diversity issues to resolve them so people with different backgrounds can understand one another. The reason funds are put into this? They get heavy return on their diversity in the marketplace.
Diversity training videos have long been the standard to demonstrate tough workplace issues with those of different backgrounds and beliefs. The fact that companies are investing every year in these programs shows the need every organization has for people with different ideas. The global market is opening wide for those companies who can have a diverse company to provide for a diverse world. This is the essence for the erosion of the white bread workforce. And it's a good thing. To view any of the programs mentioned in this story feel free to click on CarltonsTraining.com. To learn more about that company click on the link Carlton's Training.