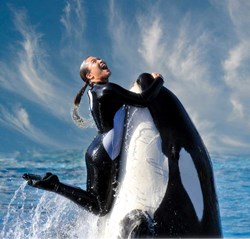 New York, NY (PRWEB) September 04, 2013
Most coaches have established their style long before they arrive at the company where they will spend the bulk of their time. However, organizations are finding that with the varying backgrounds, ethnicities, priorities, generations and such that the time may have come to reverse that. Jim Case Carlton's Training has developed a new plan for companies to find a coaching style for their leaders that may surprise many.
Ken Blanchard training has always seemed to possess a very paternal form of leadership. Besides being very understanding and cooperative, Blanchard's style seems very calm and he reasons with his people and relies on them. But is this the way it should be for every manager in every organization in every part of the world?
Building trust is another great coaching style that could be said falls under the delegative style of management. The Whale Done video does an outstanding job of identifying opportunities for developing relationships and building that trust that can be a very powerful style for leaders to adopt. But is it the right one for all organizations?
The One Minute Manager is amazing but it's just one strategy. It seems that the greatest coaching style a manager can adopt is one where he can use any of the standard leadership styles not based on his or her personality but based on the personality of the firm and its employees. It seems revolutionary and simple at the same time. Instead of expecting a large group of people to change the way they do things wouldn't it be easier for a new leader to adjust to them? This is what organizations are discovering.
The power that a manager would have would be tantamount to his or her success if it included that coaching style. That manager doesn't just command any room they enter but are demanded on the job market because they can work anywhere. That would be the ultimate coaching style, the style that adapts to what the personality of the company and its employees. To view online previews of the programs mentioned in this story or find out more about this company, click here on Jim Case Carlton's Training.