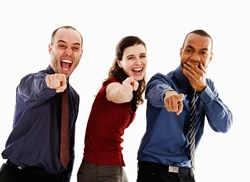 Miami, FL (PRWEB) December 06, 2013
Carltons Training Solutions has identified the key areas organizations need to target to protect themselves from harassment lawsuits and keep their employees free from harassing behavior at work. With so many outlets in the form of email, social media, and text messages, the workplace can be a ticking time bomb that can explode and compromise the mission of an otherwise focused company.
Programs to raise awareness must be implemented to touch upon the finer points of issues like race or gender. So many assumptions can be made about either that can cause friction in the workplace. And often these stereotypes can affect performance and then soon enough morale. Carltons Training Solutions implements a program titled Harassment Hurts that properly defines these issues and how to handle them in proper fashion.
Religion is something very personal to individuals but simultaneously something that seems wonderful to share with others. There are strict guidelines about not just ridiculing employees based on their religion but also "sharing" one's own religion with some that may not be as receptive. Both are considered harassing behavior and must be avoided to provide a suitable and desirable workplace for employees.
Carltons Training Solutions sees a new burgeoning problem in harassment based on political affiliations. The polarization of the parties in American politics can cause great discomfort. Many employees have found themselves in the "wrong party" by being found to be in the minority at their workplace. The conversations can get heated and employees can be tormented for their political affiliations even more than their race or religion. Careful consideration must be paid to make sure that political affiliations do not become another field of battle to divide employees rather than to assist in finding common ground.
Carltons Training tackles these forms of harassment to keep companies on track and focused on the goals of the organization and the members within it. The age, disability, race, gender, sexual orientation and political affiliation should have no bearing on whether an employee can perform their daily tasks and this should be reflected in the treatment of staff as indicated in Carltons Training programs.